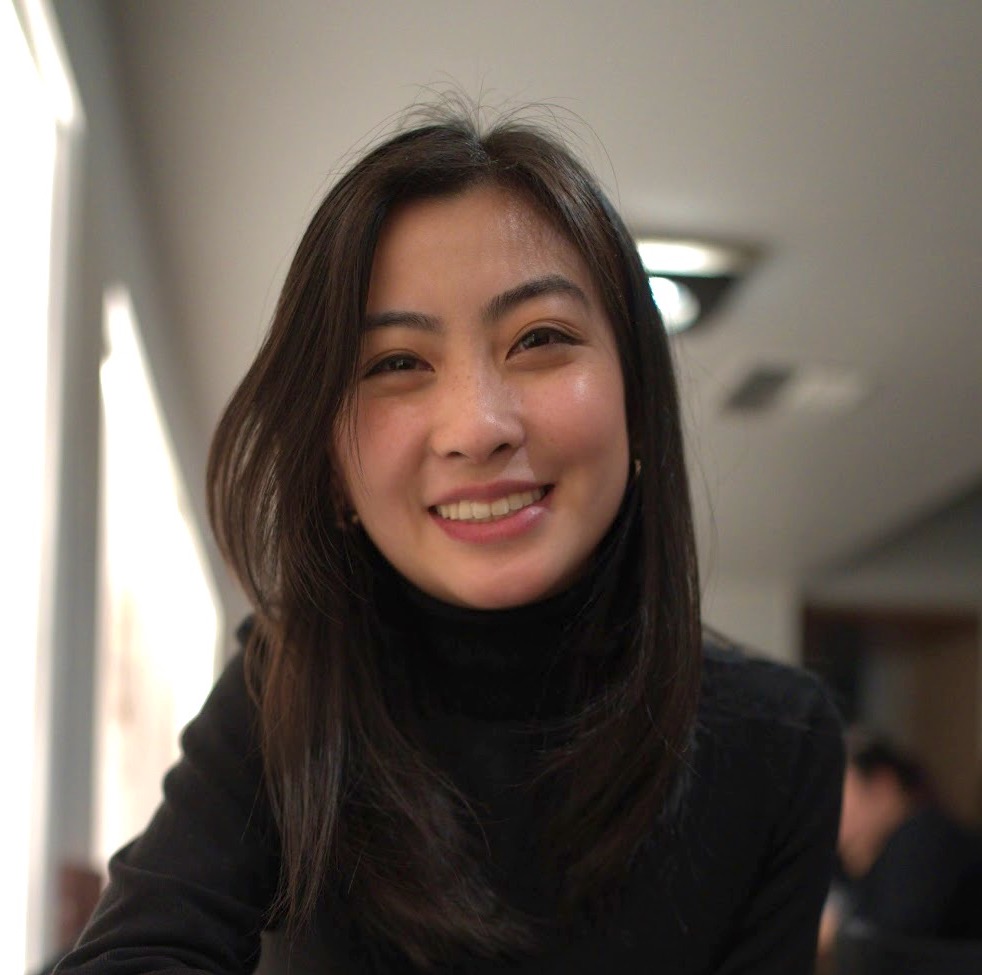 jaclyn chao
Product Designer
Art for fun
A gallery of my graphic design work and digital illustrations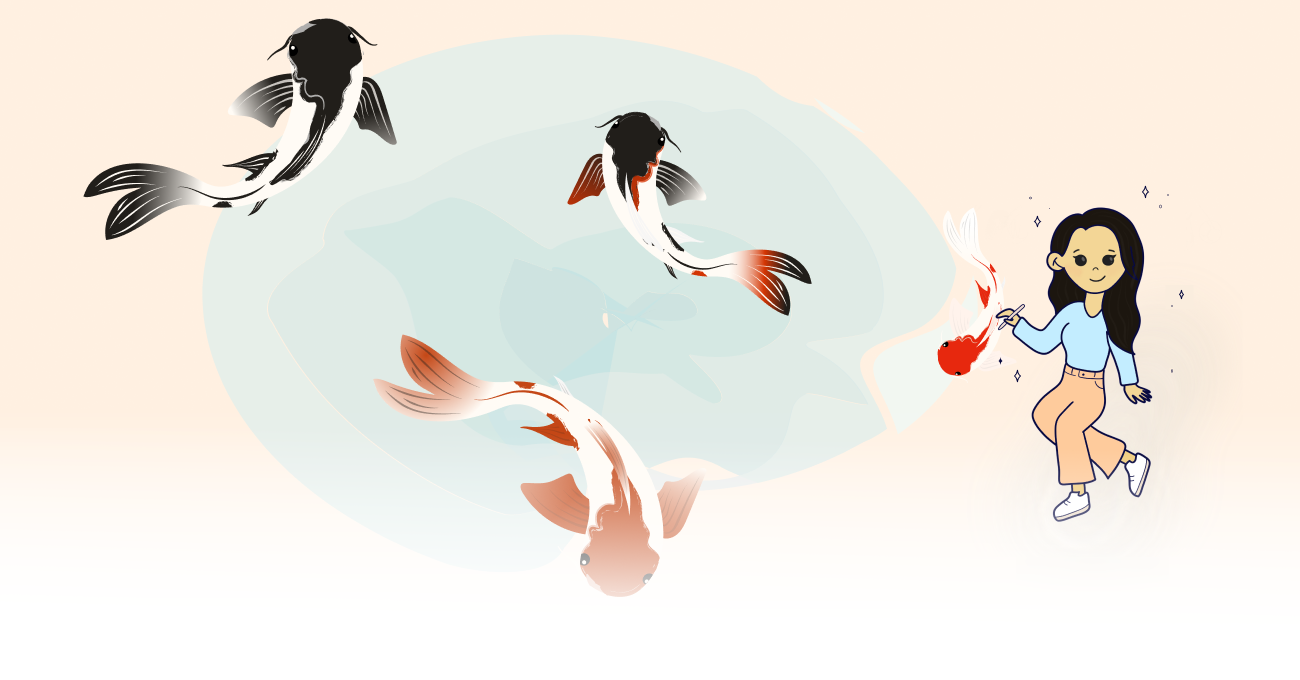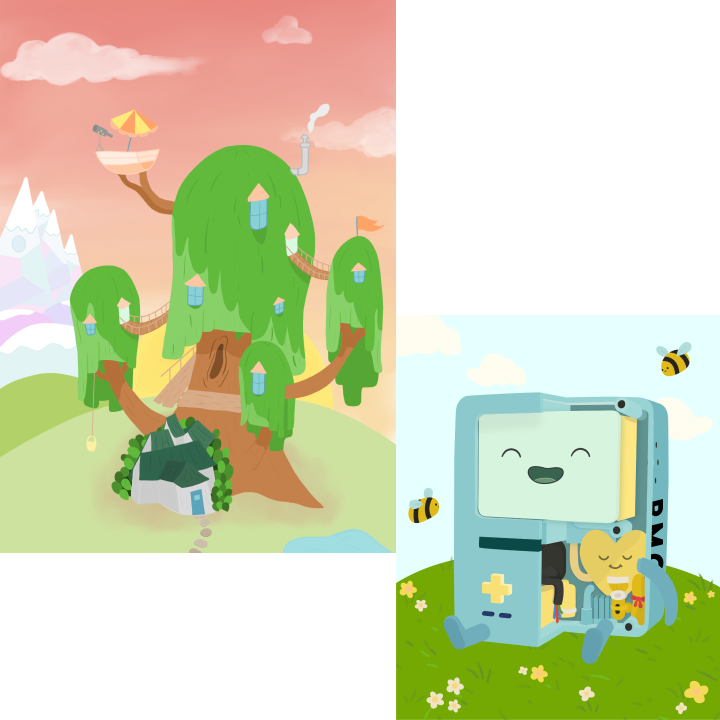 Wall Art Prints
My most recent drawings, inspired by one of my favorite cartoons, Adventure Time!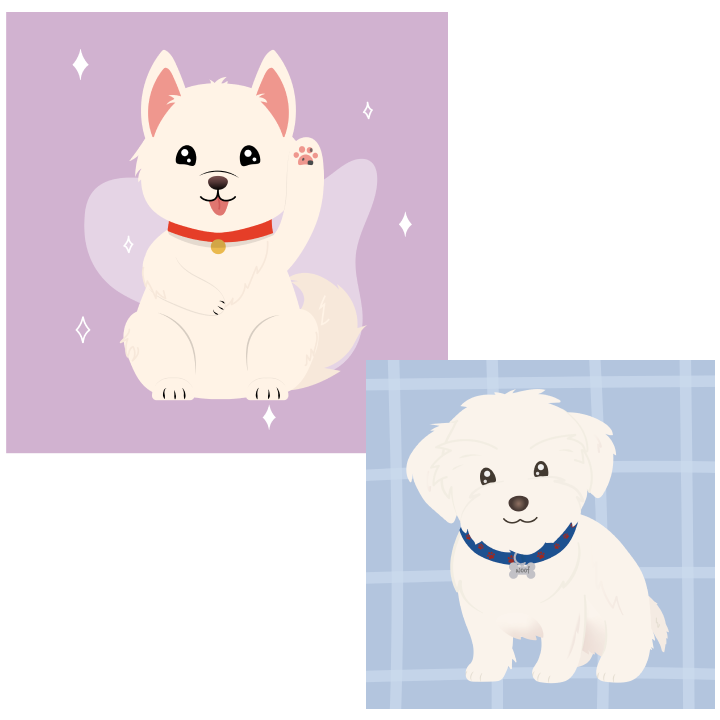 Hudson & Benji
I was commissioned by a few friends to draw their pups! A husky and maltese-shih tzu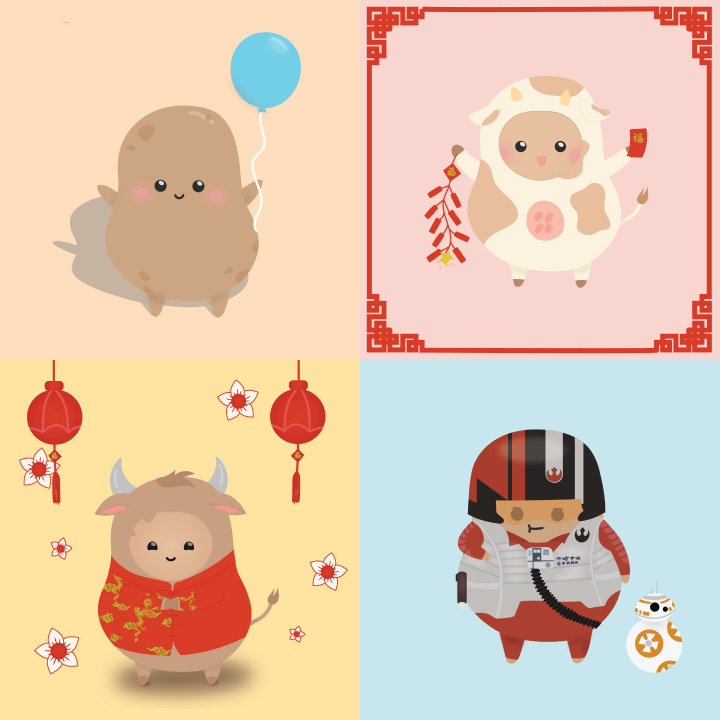 Po, the Potato
Po is a character I created during the pandemic to practice my digital art skills. He's a little potato fit for any event!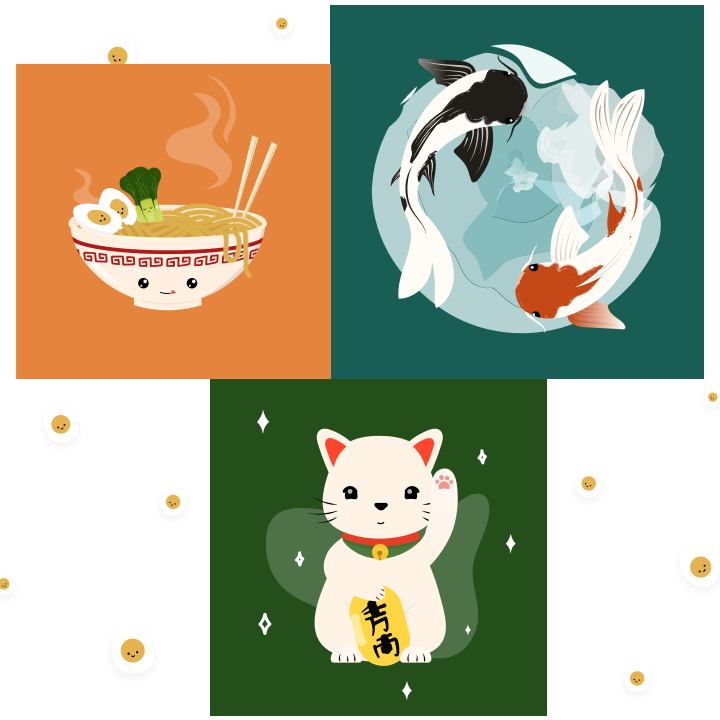 Asian inspired art
Commissioned art for posters that is featured in my sister's etsy shop.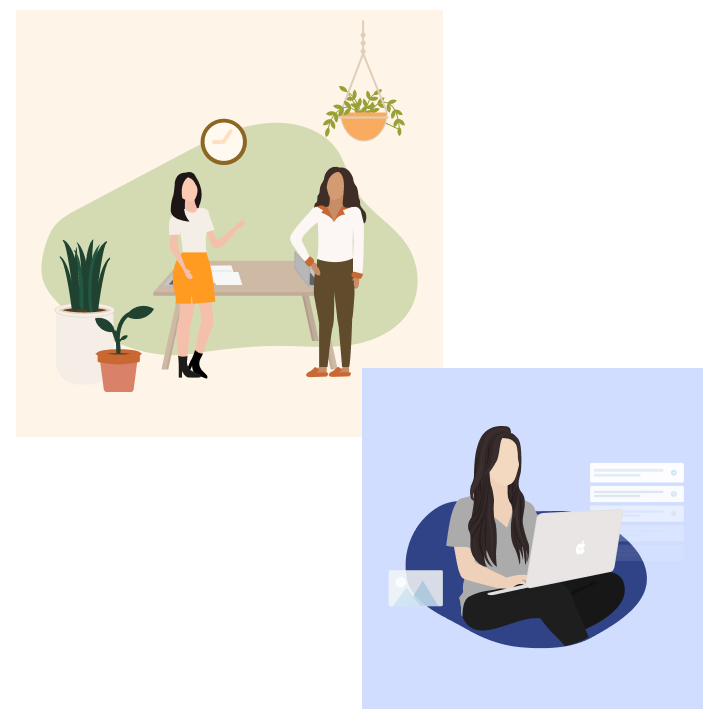 Web Illustrations
Random illustrations that I've previously used on my website and for other design work that unfortunately didn't come to fruition.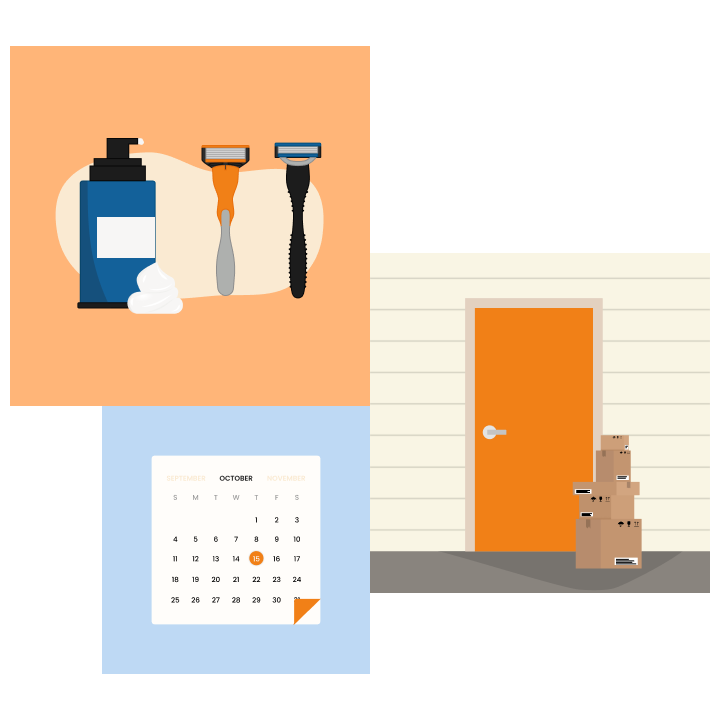 Crazy Razor Club
Created a few vector drawings for a freelance job I did for a subscription razor club. It features razors + shaving cream, packages at the door, and a calendar.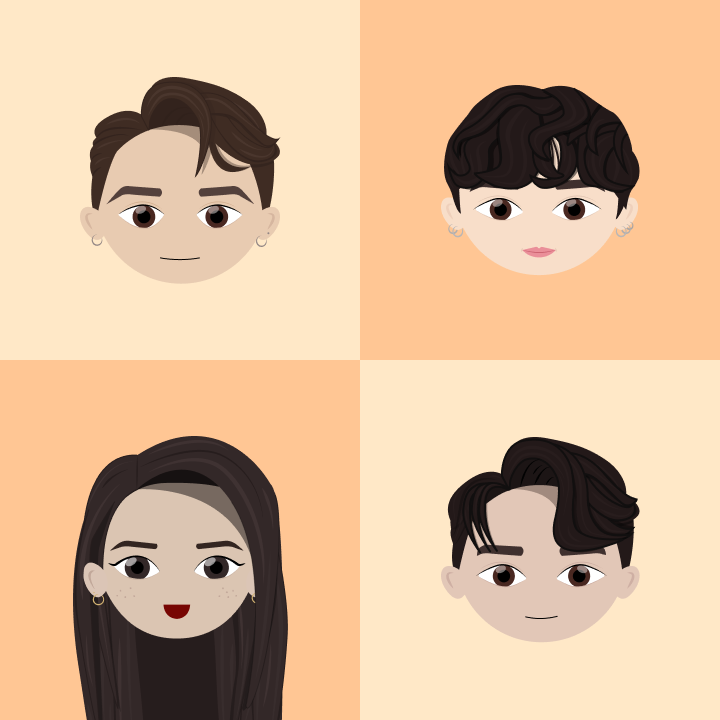 Character Drawings
My first time drawing people which turned out better than I expected! The bottom left is one I did of myself