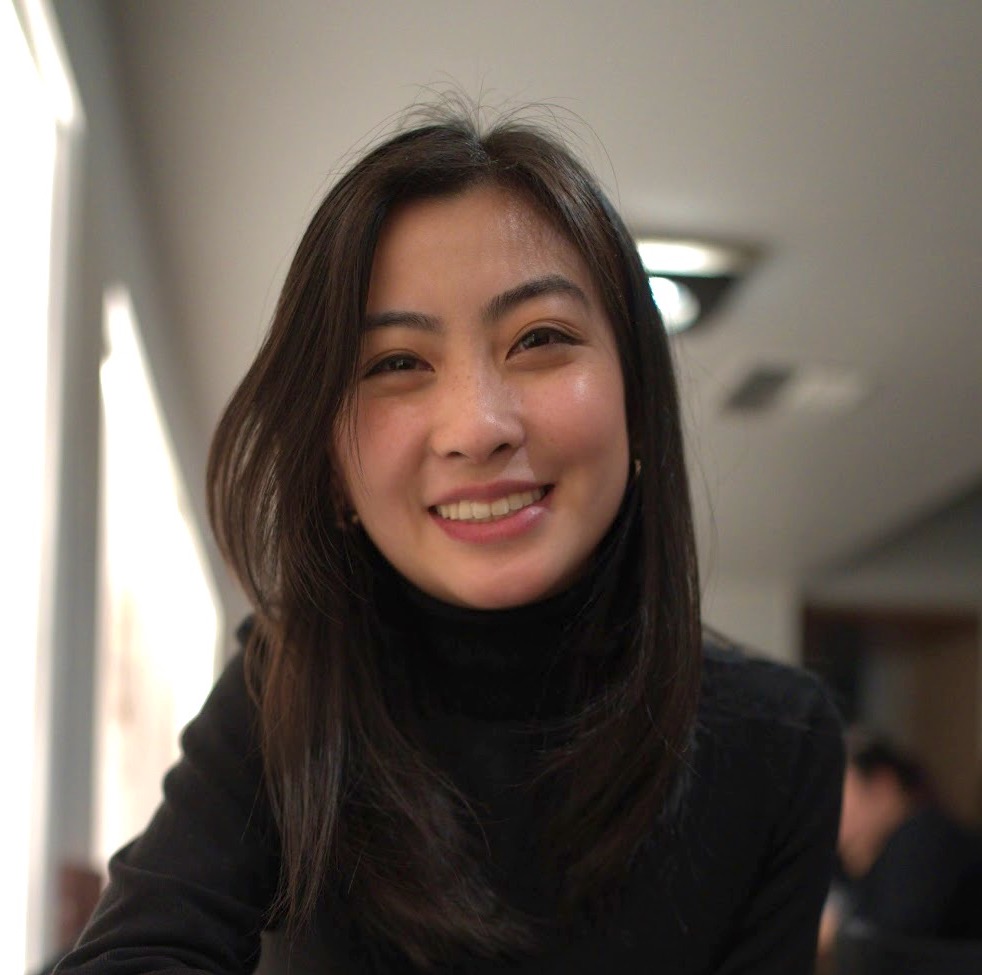 jaclyn chao
Product Designer
Mentoring Platform
How can we help and support future women in tech succeed?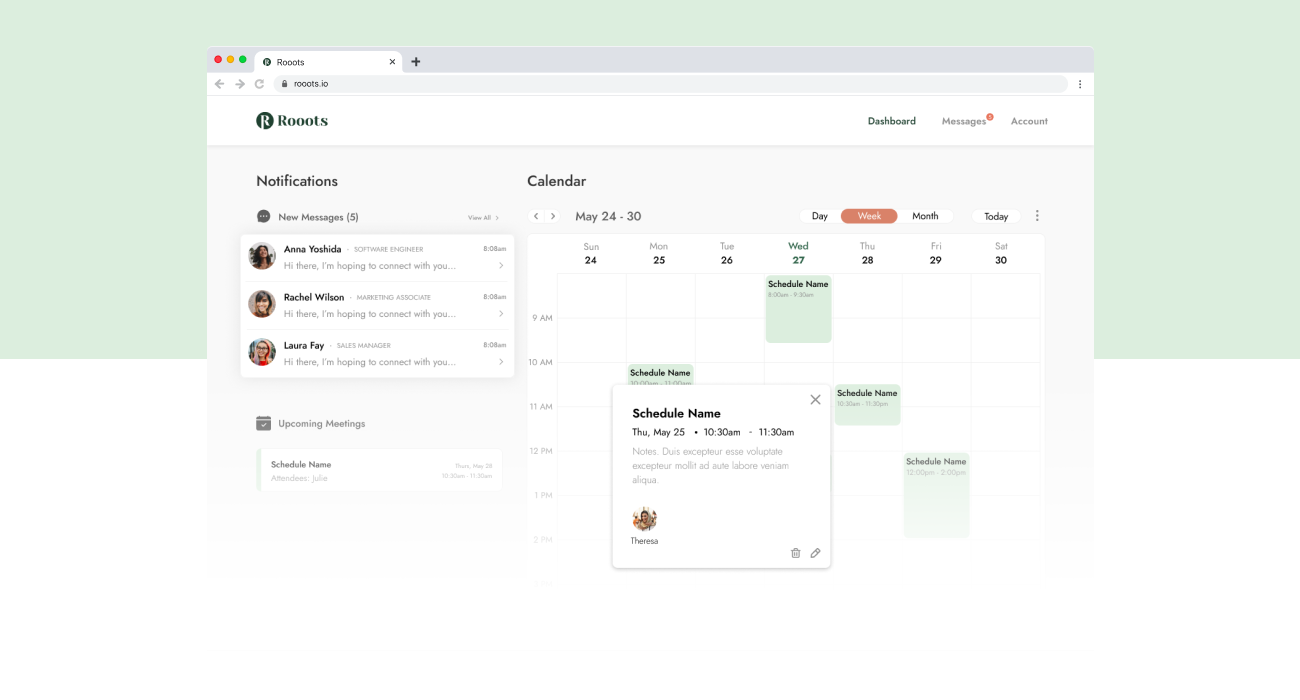 Scope: May 2020-August 2020
Project Type: Product Mockup for Mozilla Builder's Incubator Application
Role: UX/UI Design, Visual Design, UX Writer
Tools: Figma, Illustrator
Overview
Women in tech are growing. We want to encourage the younger generation they can do it too by providing a mentorship platform to help them grow in their careers and shape them into future leaders.

User Interviews
To understand our target users, we conducted user interviews to gain their perspectives on mentorships and programs. The research below shows the most common pain points and their values when using other mentor platforms and searching for a mentor/mentee.

Analysis:
Based on the interviews I found 2 common problems:
Lack of compatibility - Mentors+Mentees rely on a person's background experiences, needs, and interests to gain insight on whether it'll be a good fit. Mentees rely on reviews and prefer a long-lasting connection rather than a transactional one.

All-in-one not available- Mentors prefer having all mentee related items on one platform (i.e. communication, set schedules, track mentee accomplishments/goals) for easy access to files, chat history, goals in one place.
Goal:
So, how can we build a platform that will help people build better relationships based on background and interests? And include a platform where they have access to everything mentors & mentees need to be successful in their relationship?
Personas
Based on user interviews and competitive analysis, I created personas that represents a mentor and a mentee. I used these as reference while creating wireframes and mid-fidelity mockups to ensure designs are focused on the user.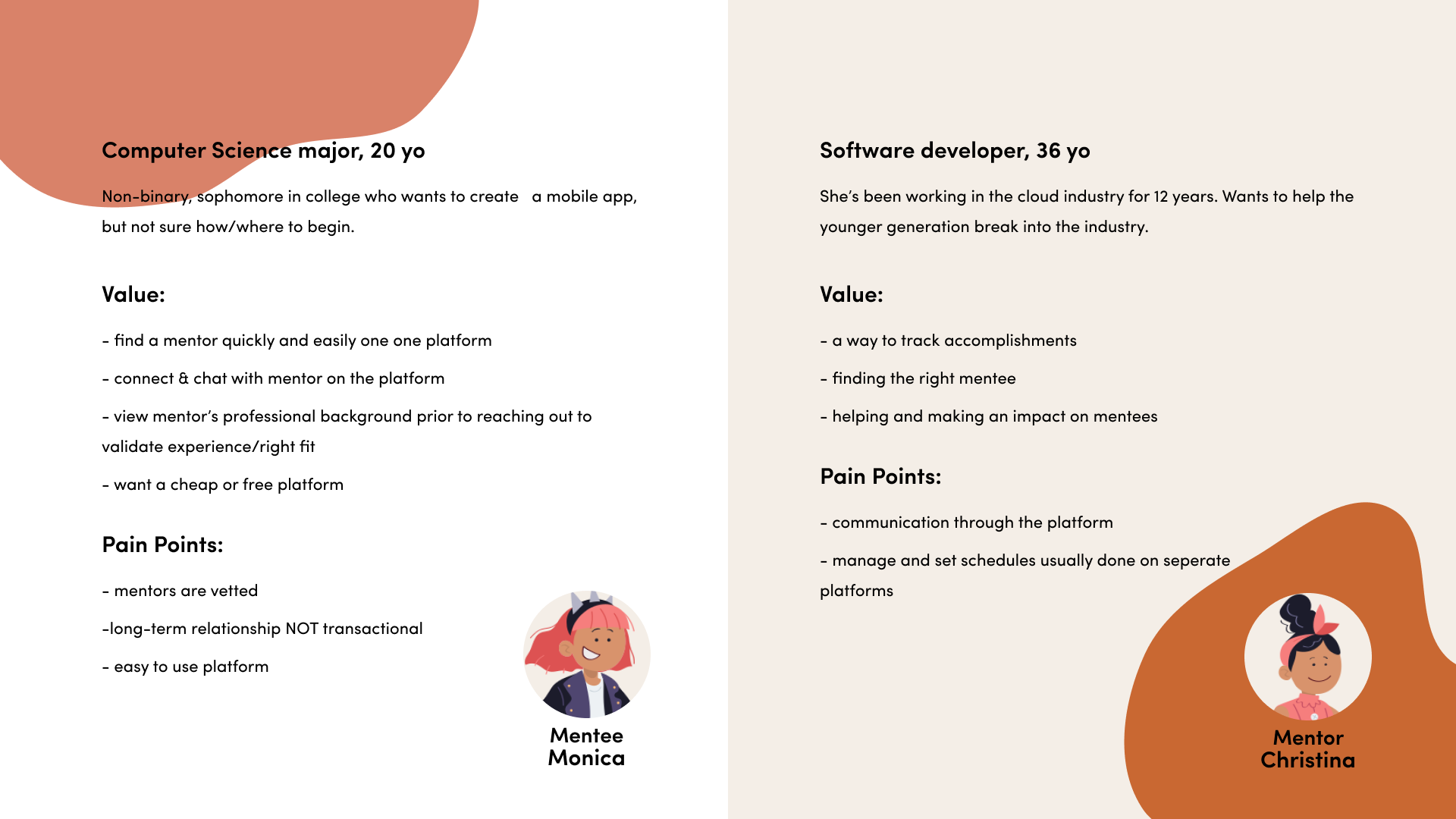 Sitemap
Before ideating and sketches, we came together to decide on features and pages that would be more valuable for users based on the research found. Below is the structure of the platform we ended up agreeing on.
(Although we wanted to include accomplishment/goal tracking, we were on a time constraint so we scaled back the scope.)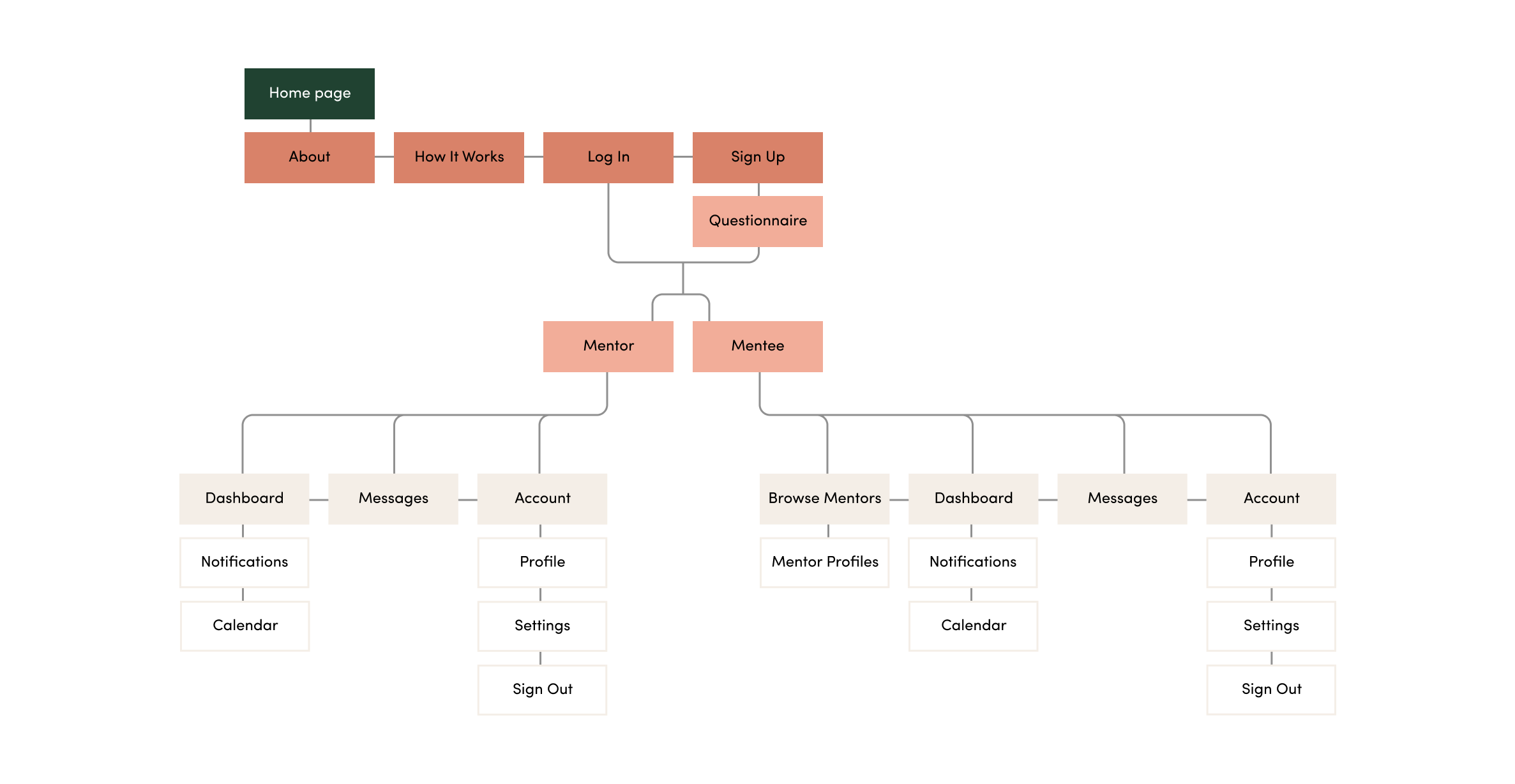 User Flows
User flows helped further layout the platform to make sure usability and available features are easy to get to depending on where you are and what you're doing on the site.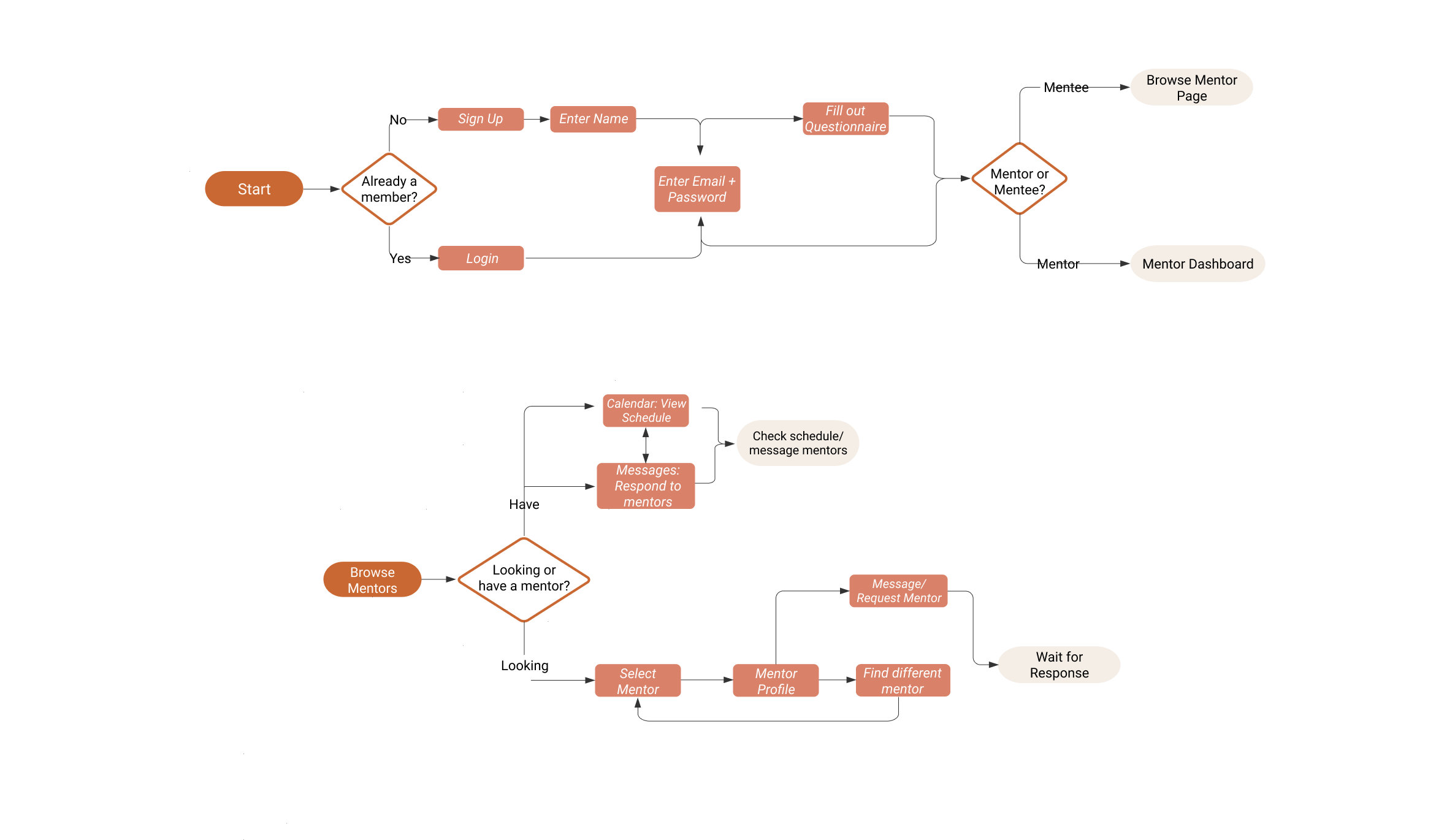 Sketches
Since there are several parts to the platform, I decided to break it into section based on the sitemap created which is in the same order as how users would be onboarded. This allowed the team to work cross collaboratively in an efficient manner where I pass down my completed sections.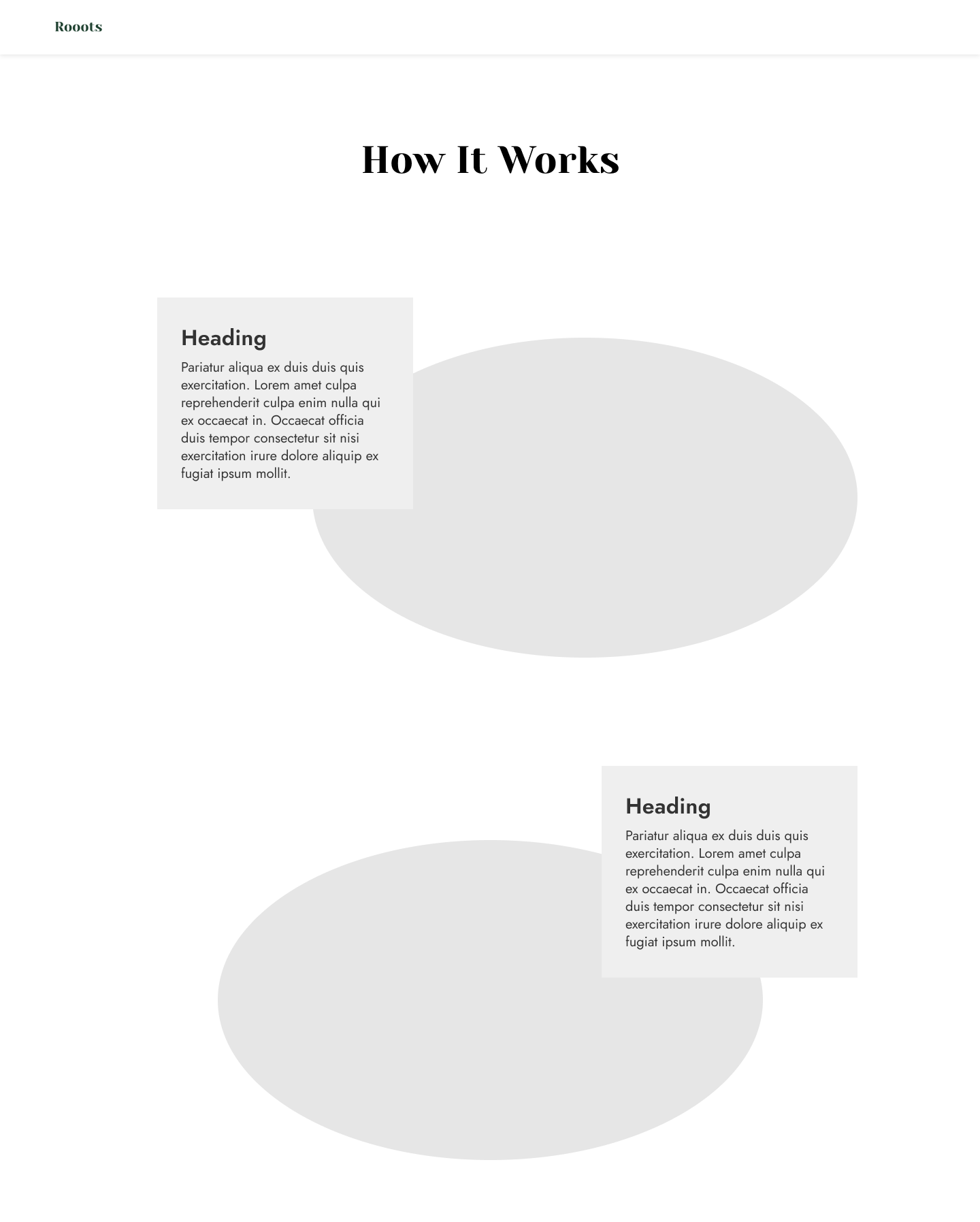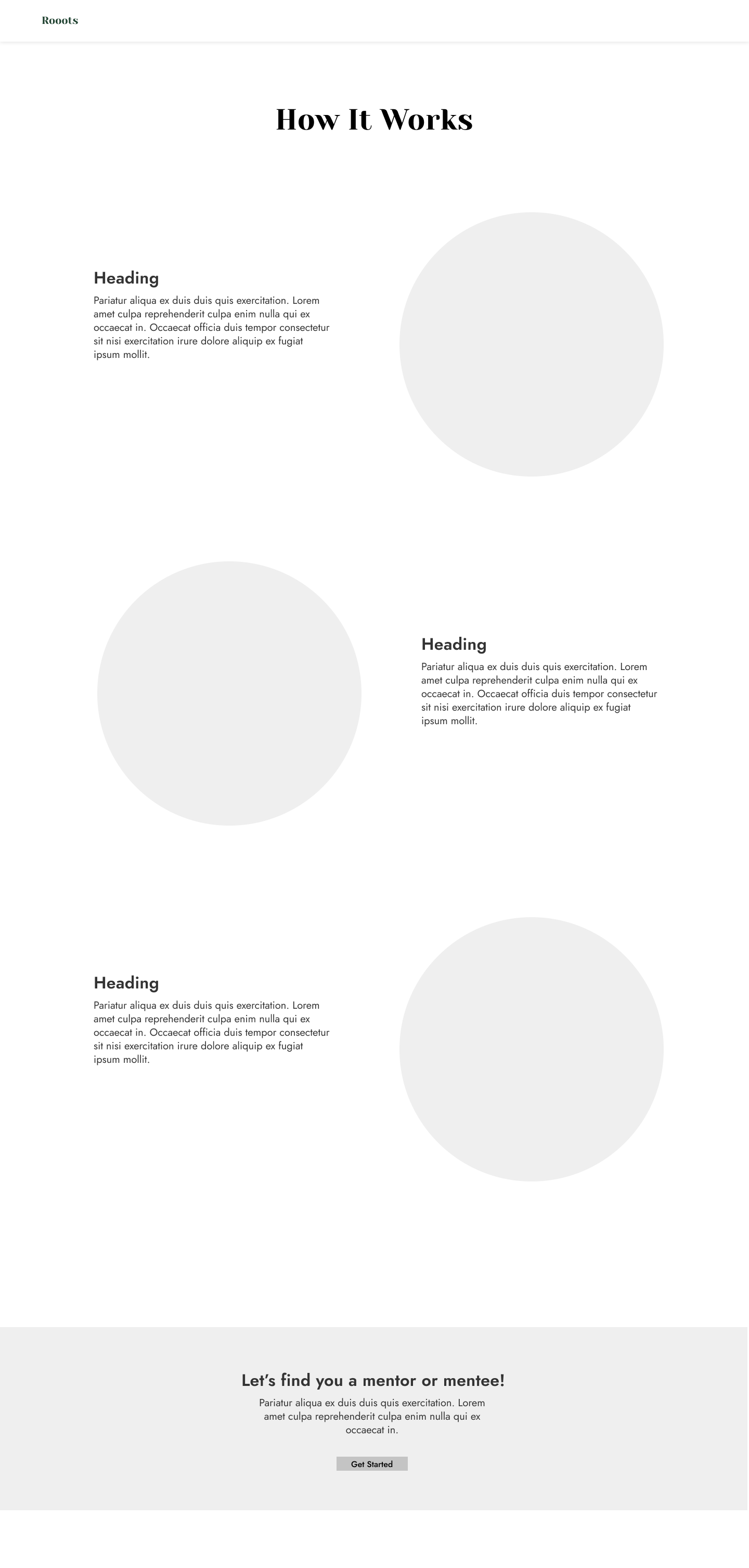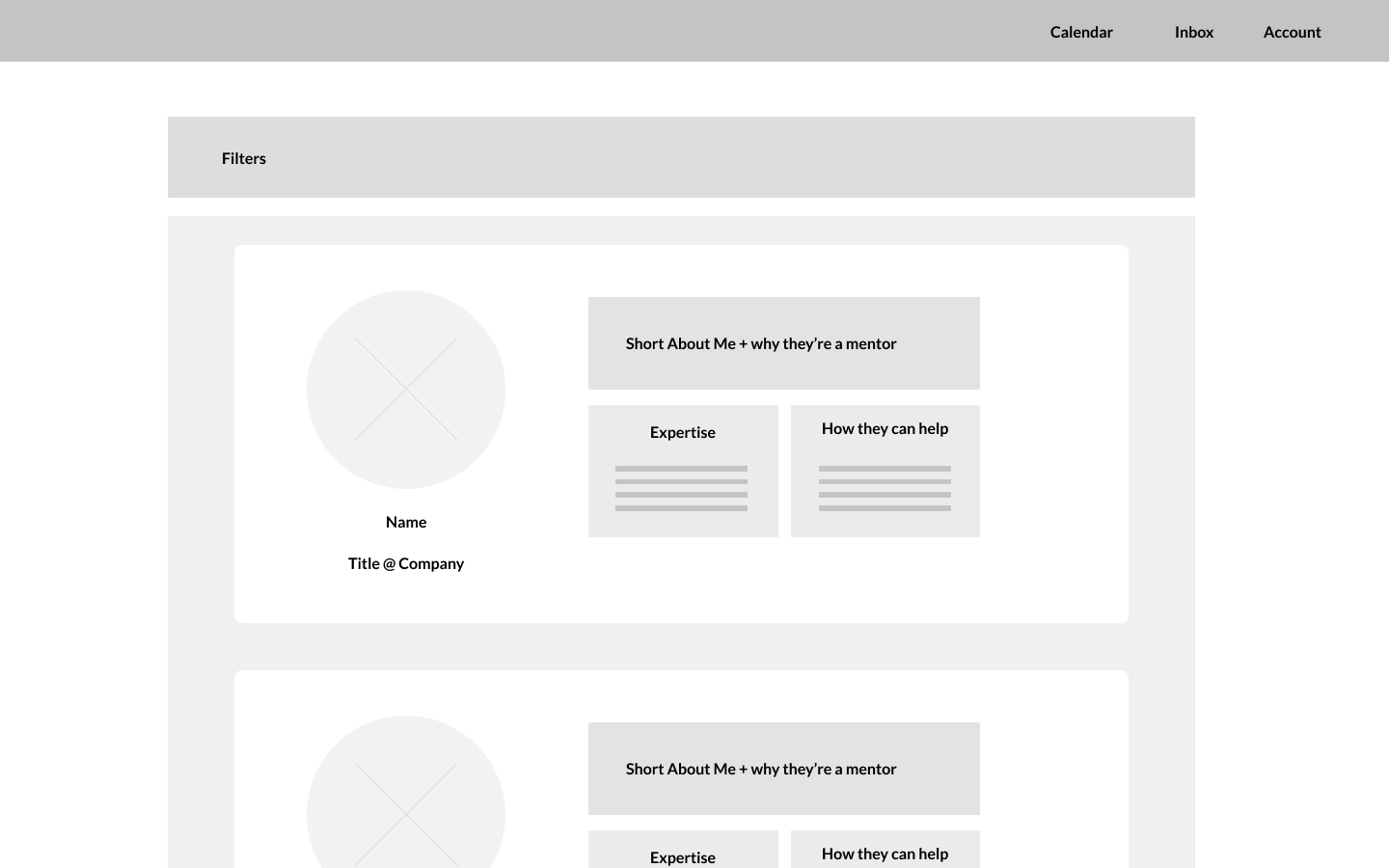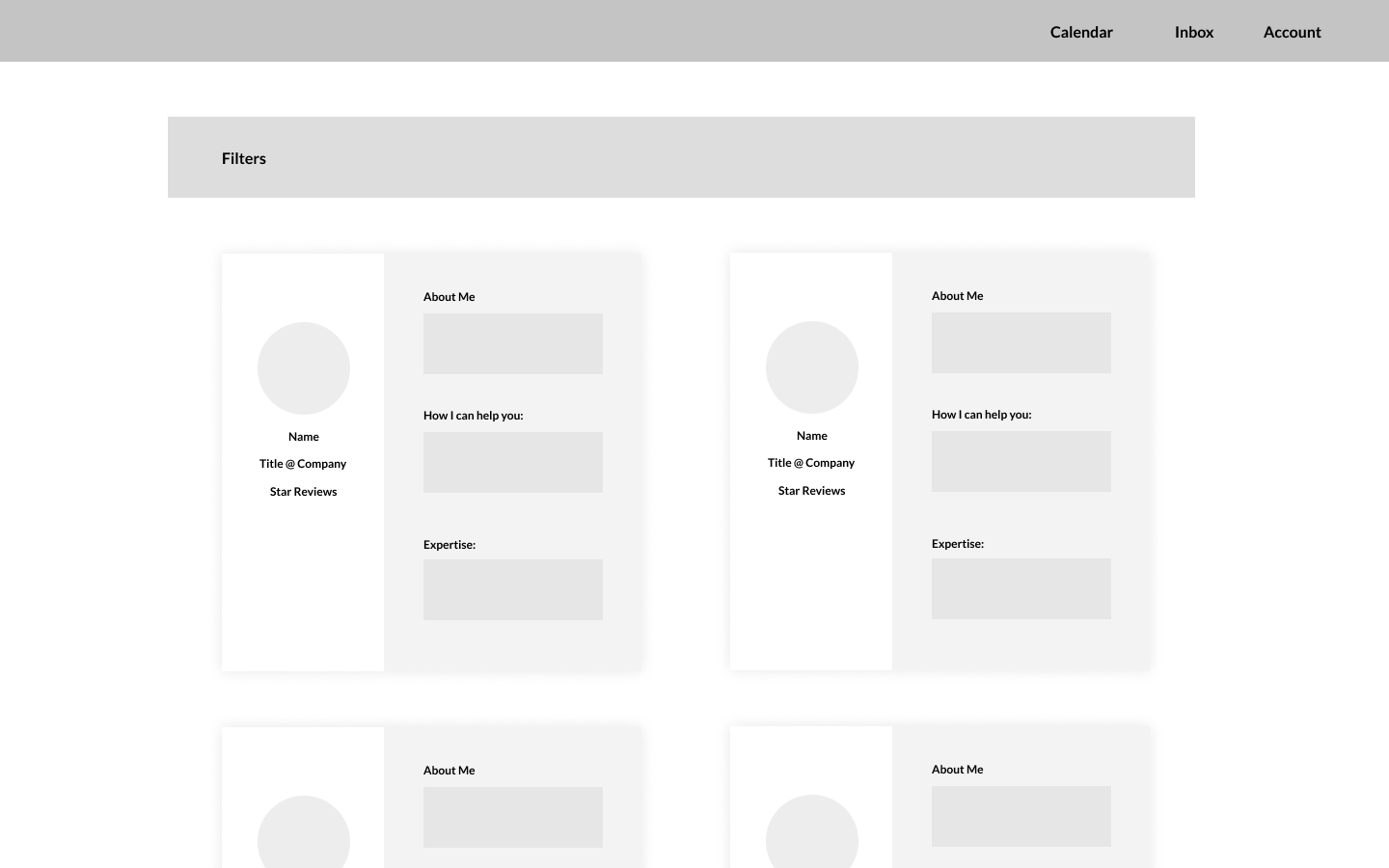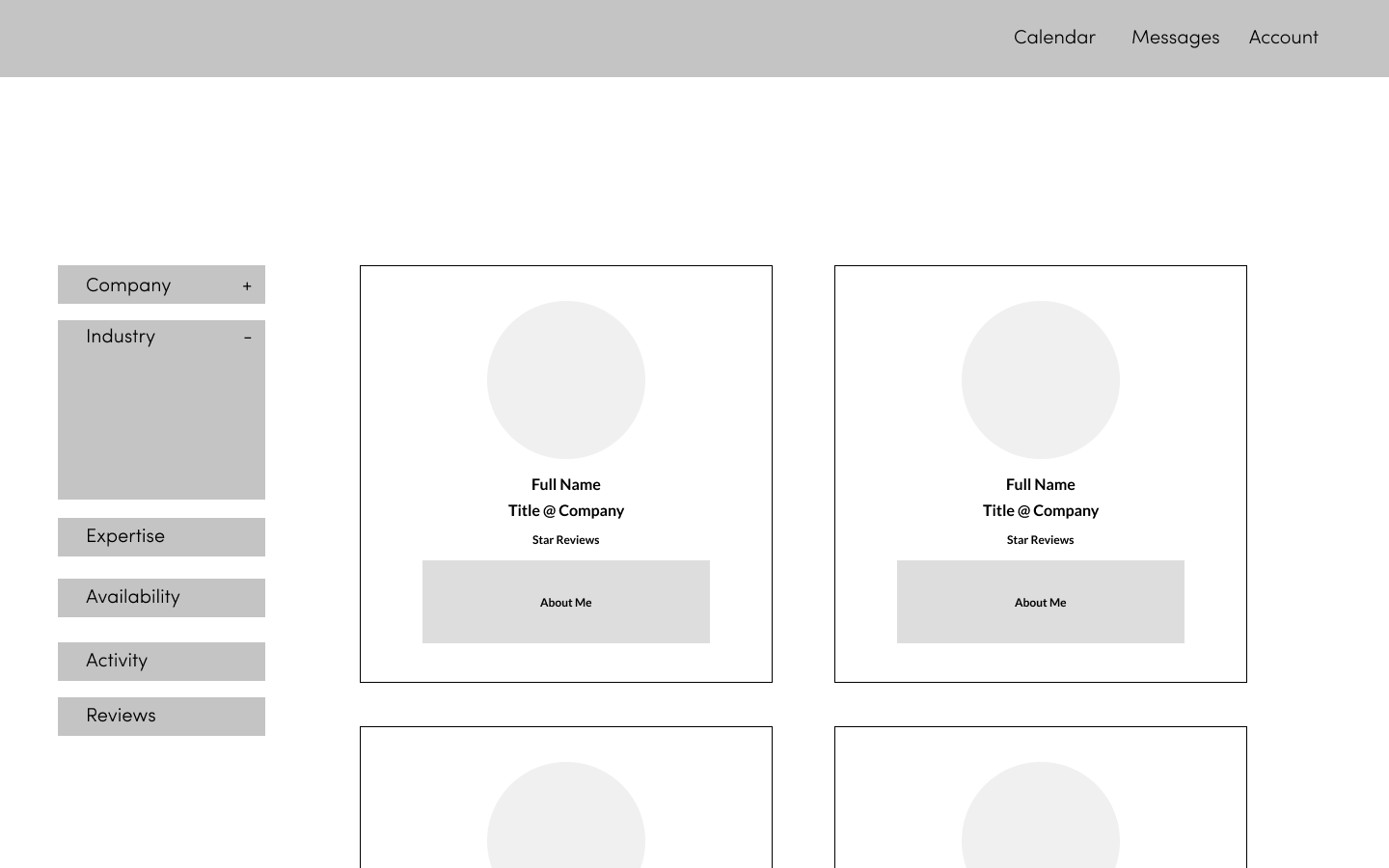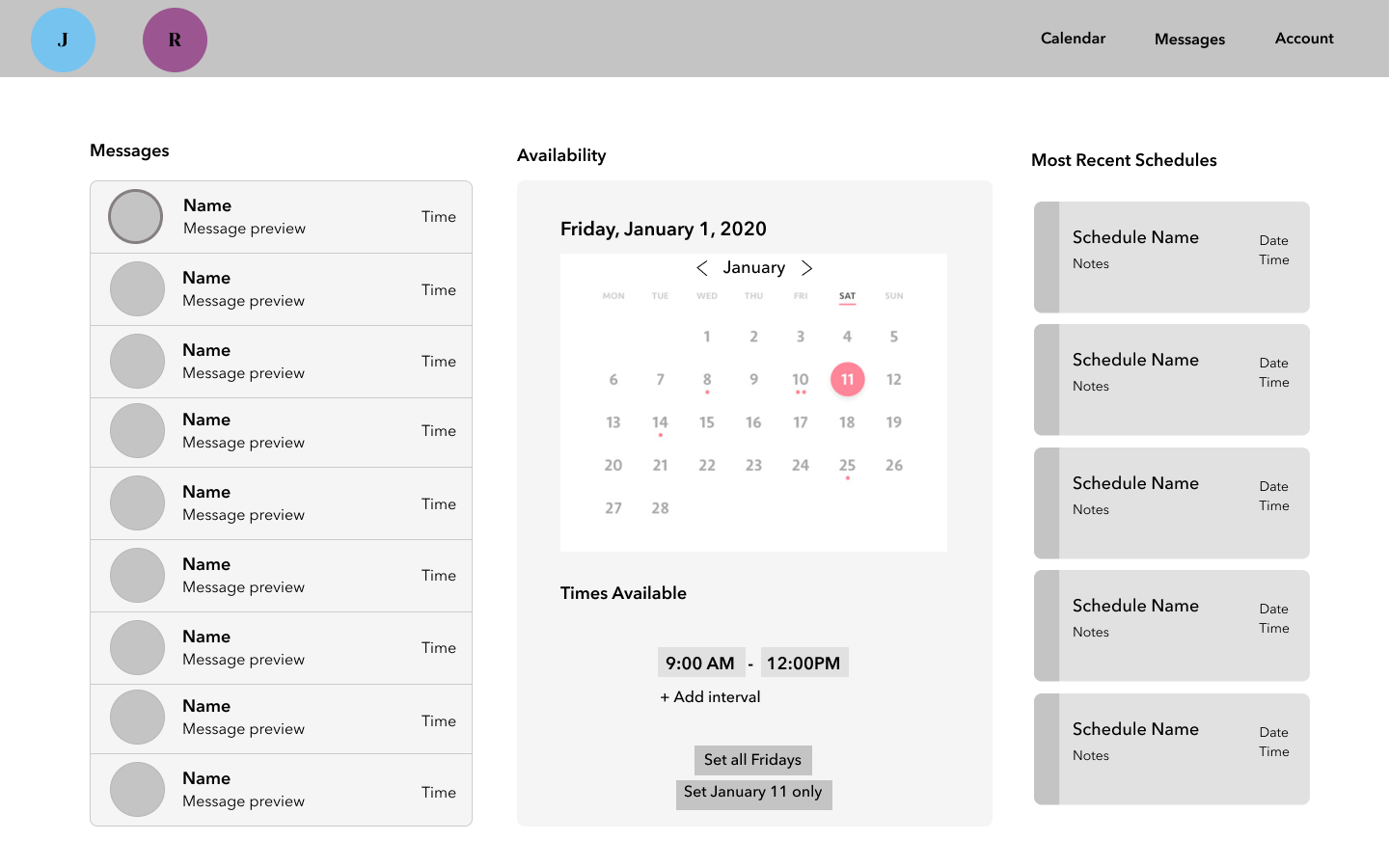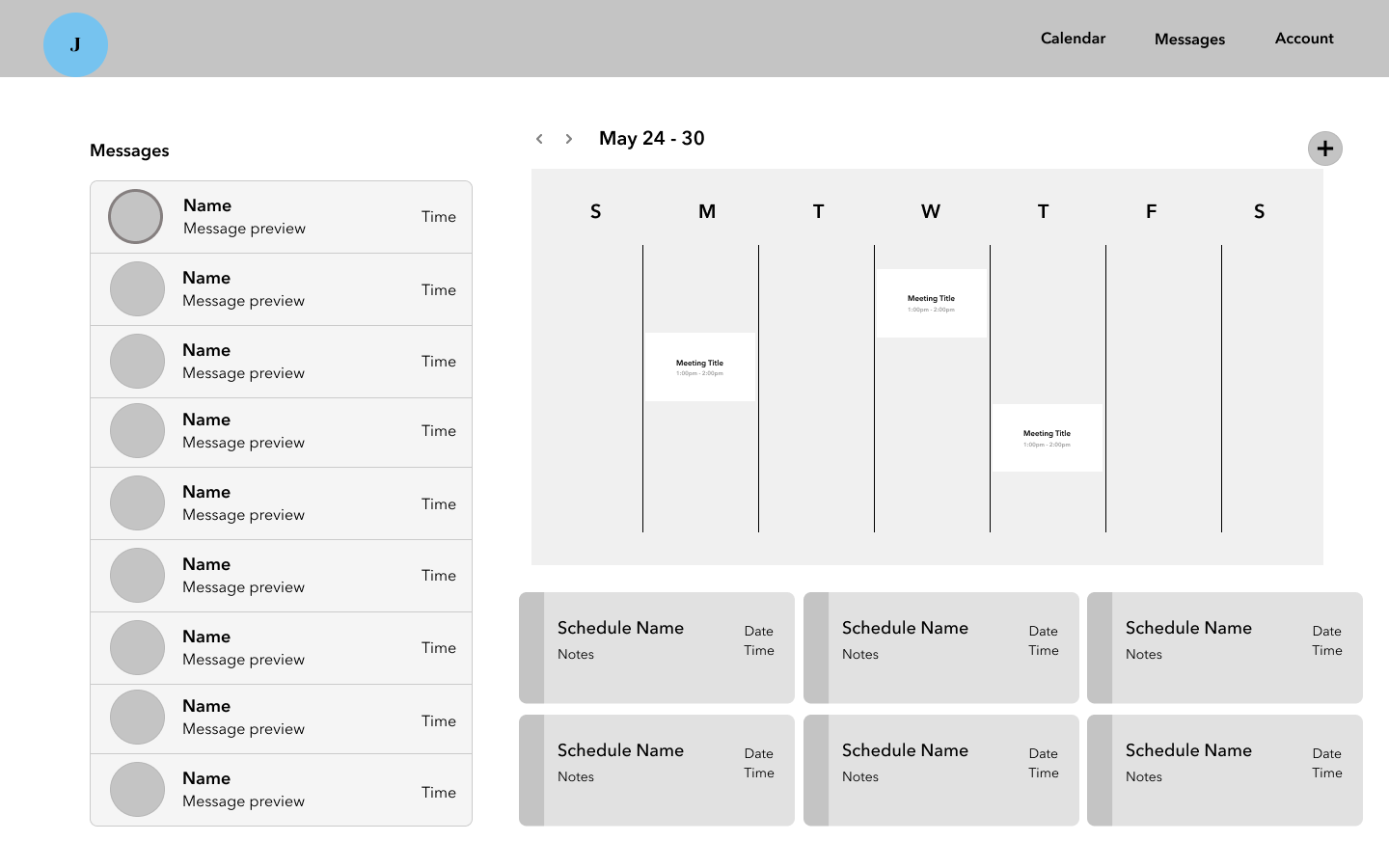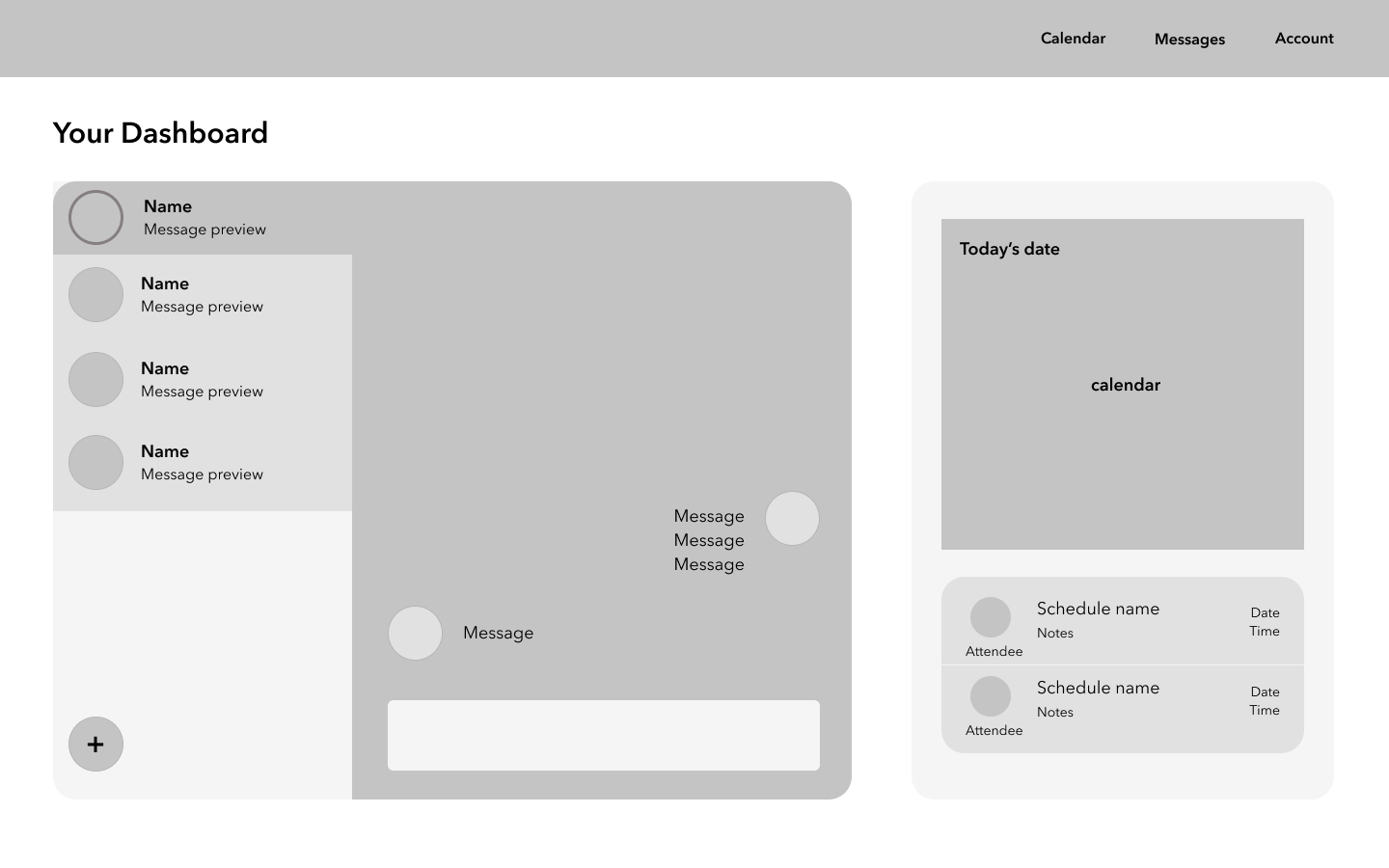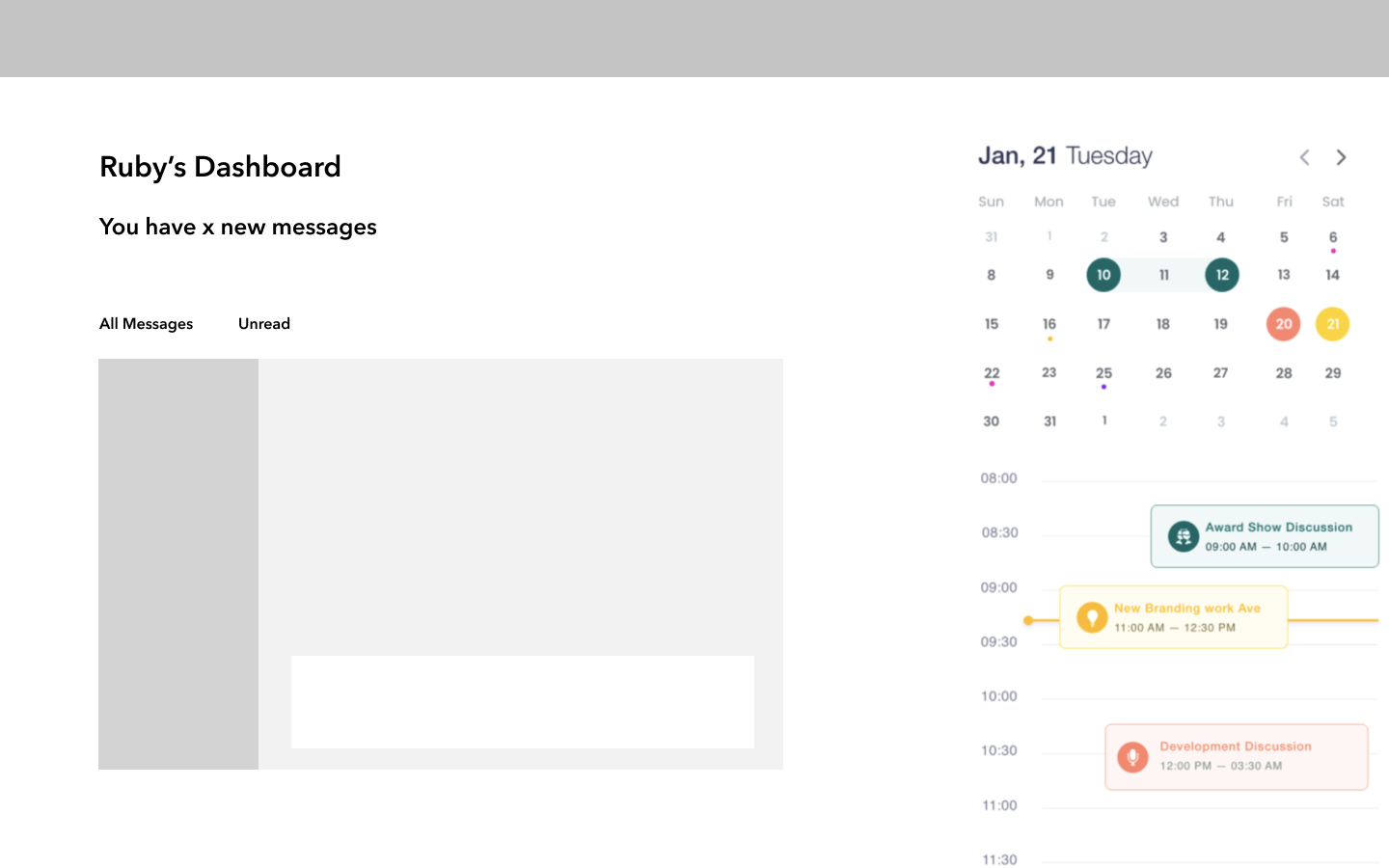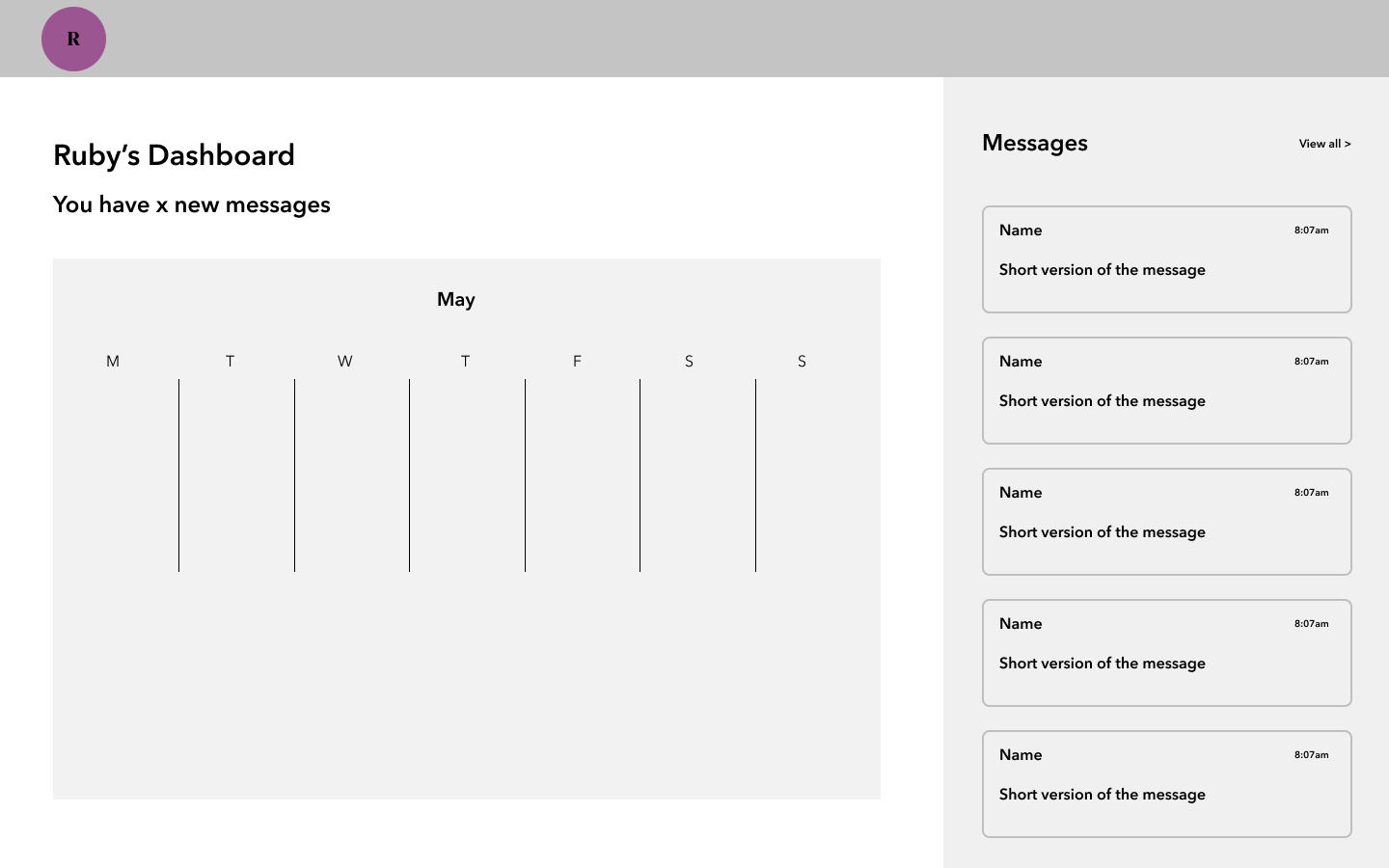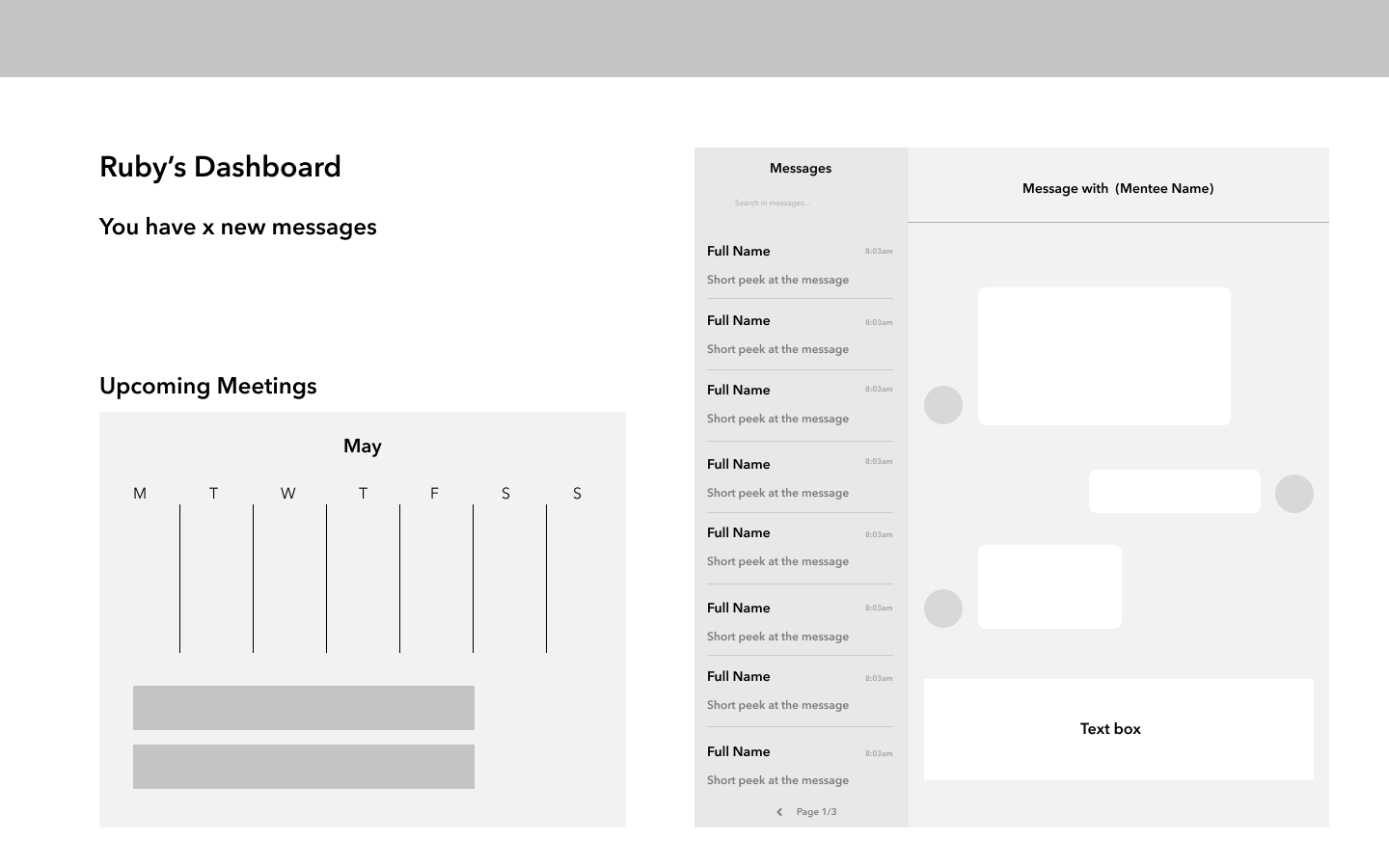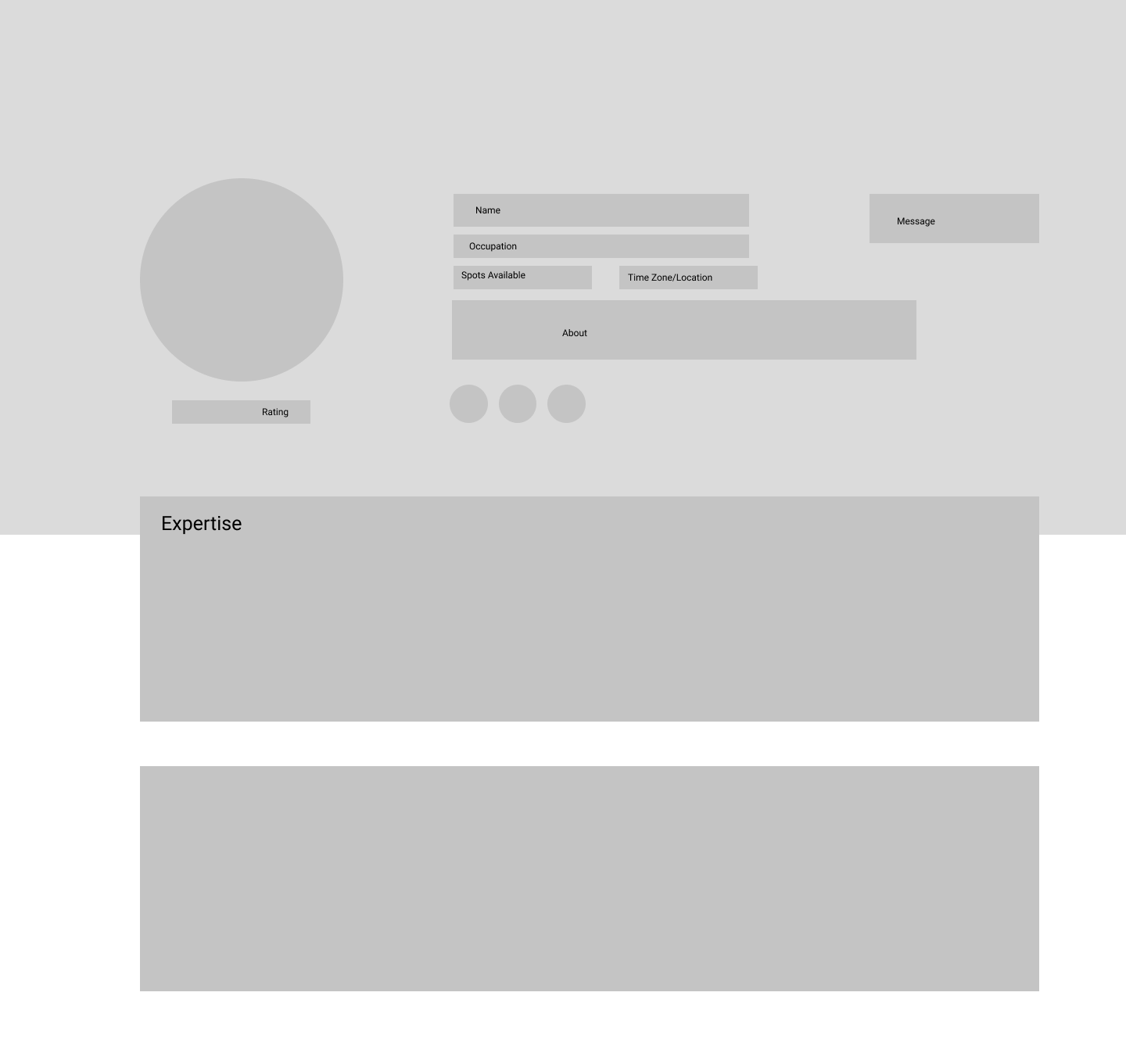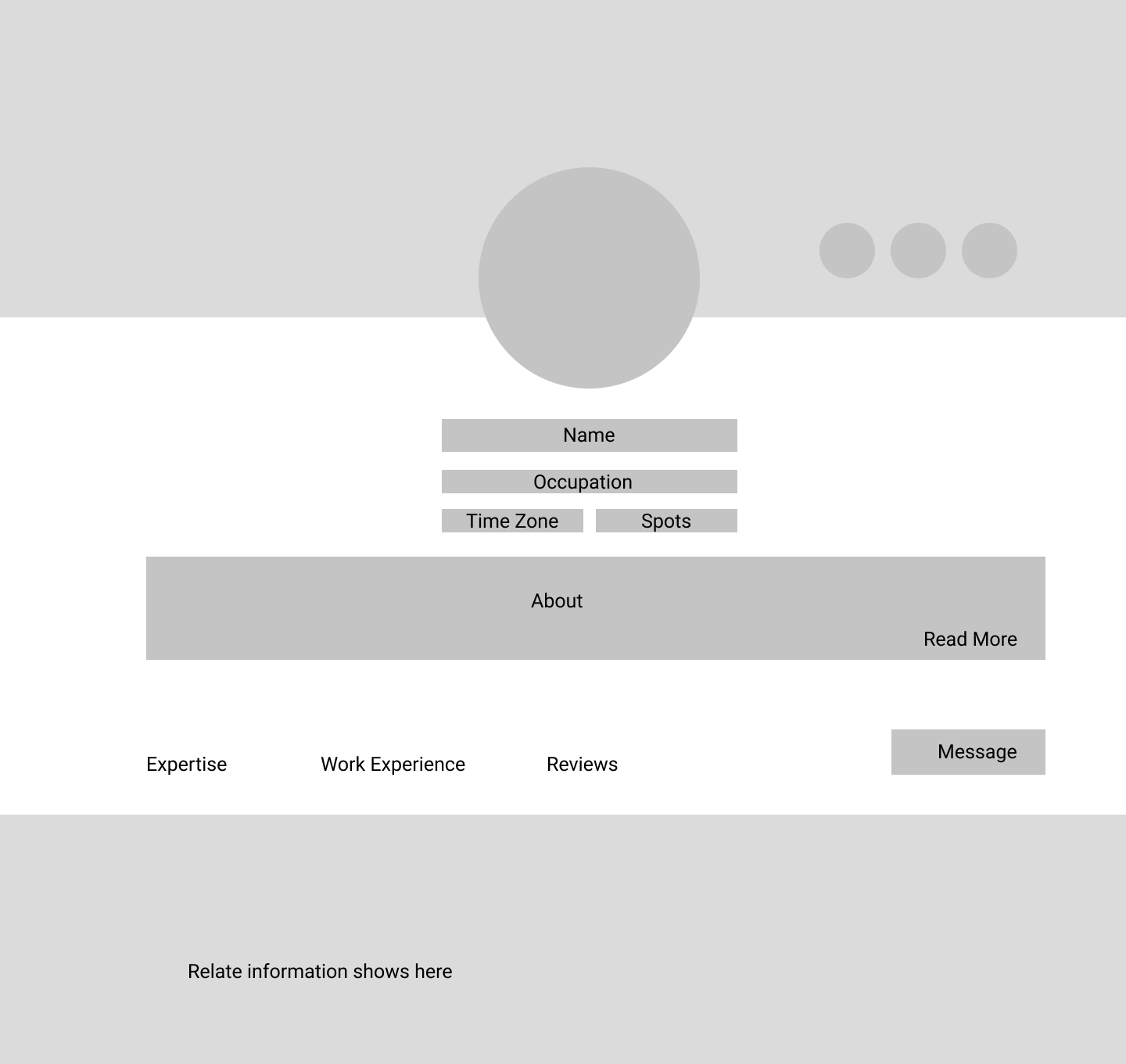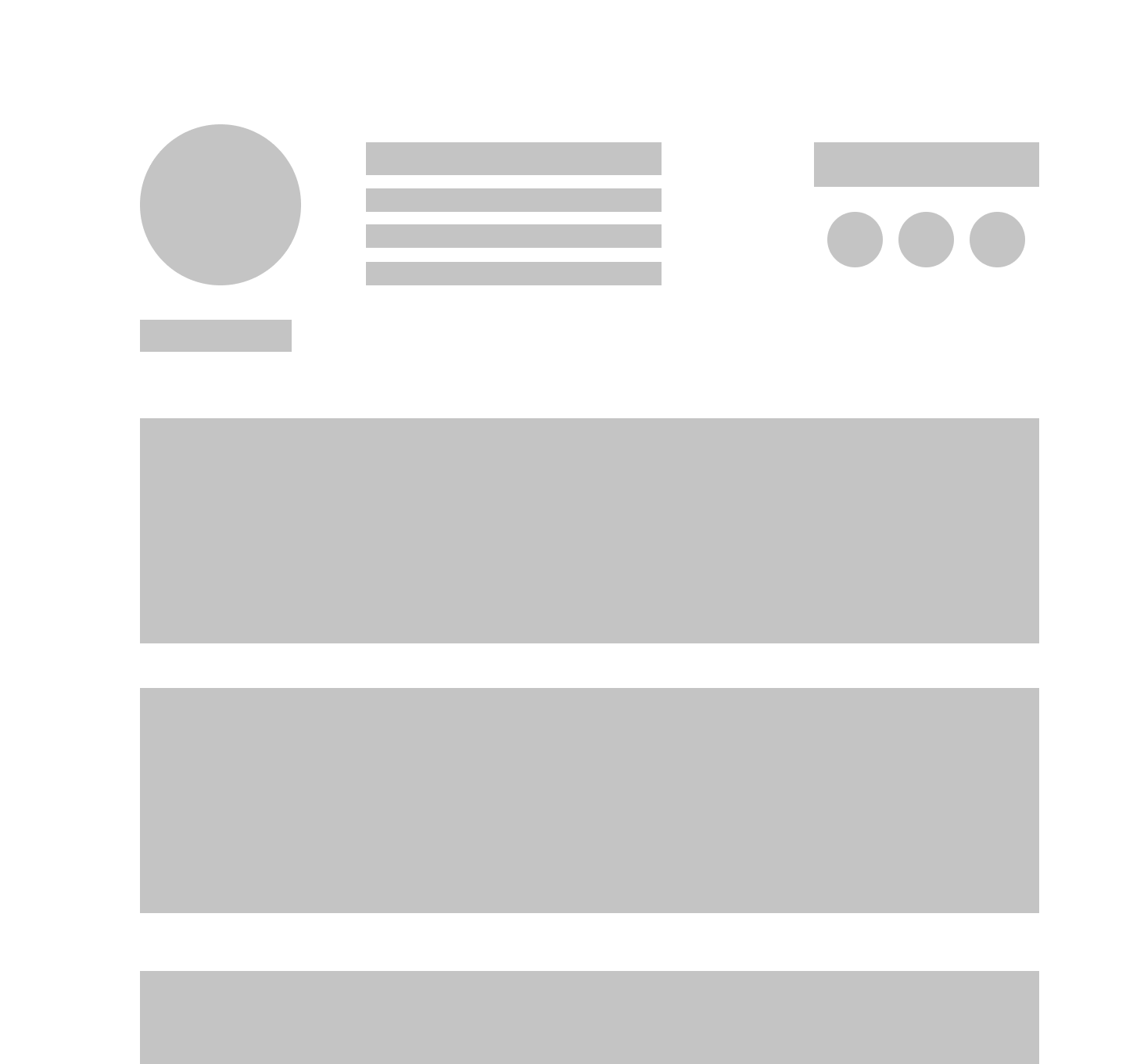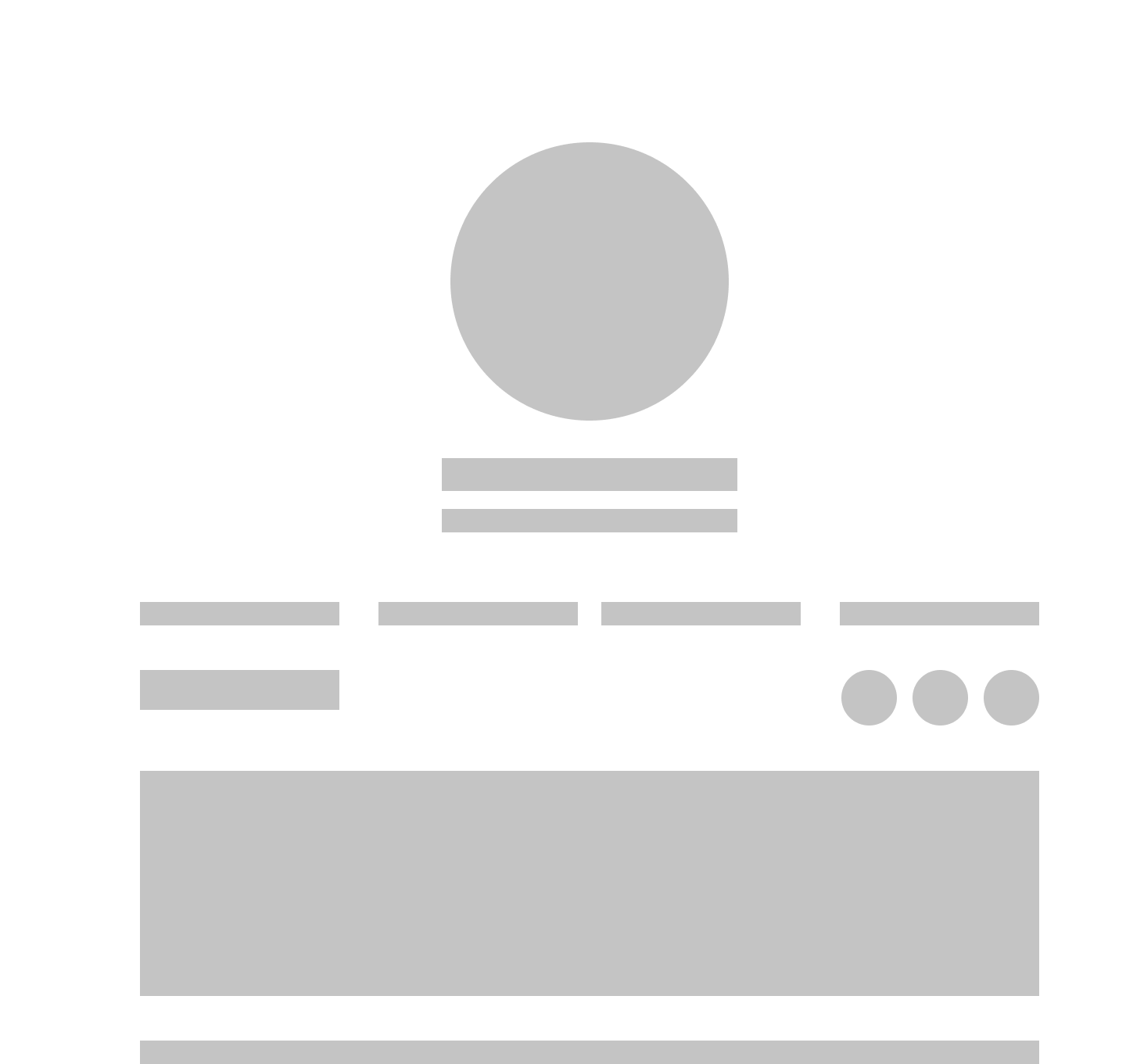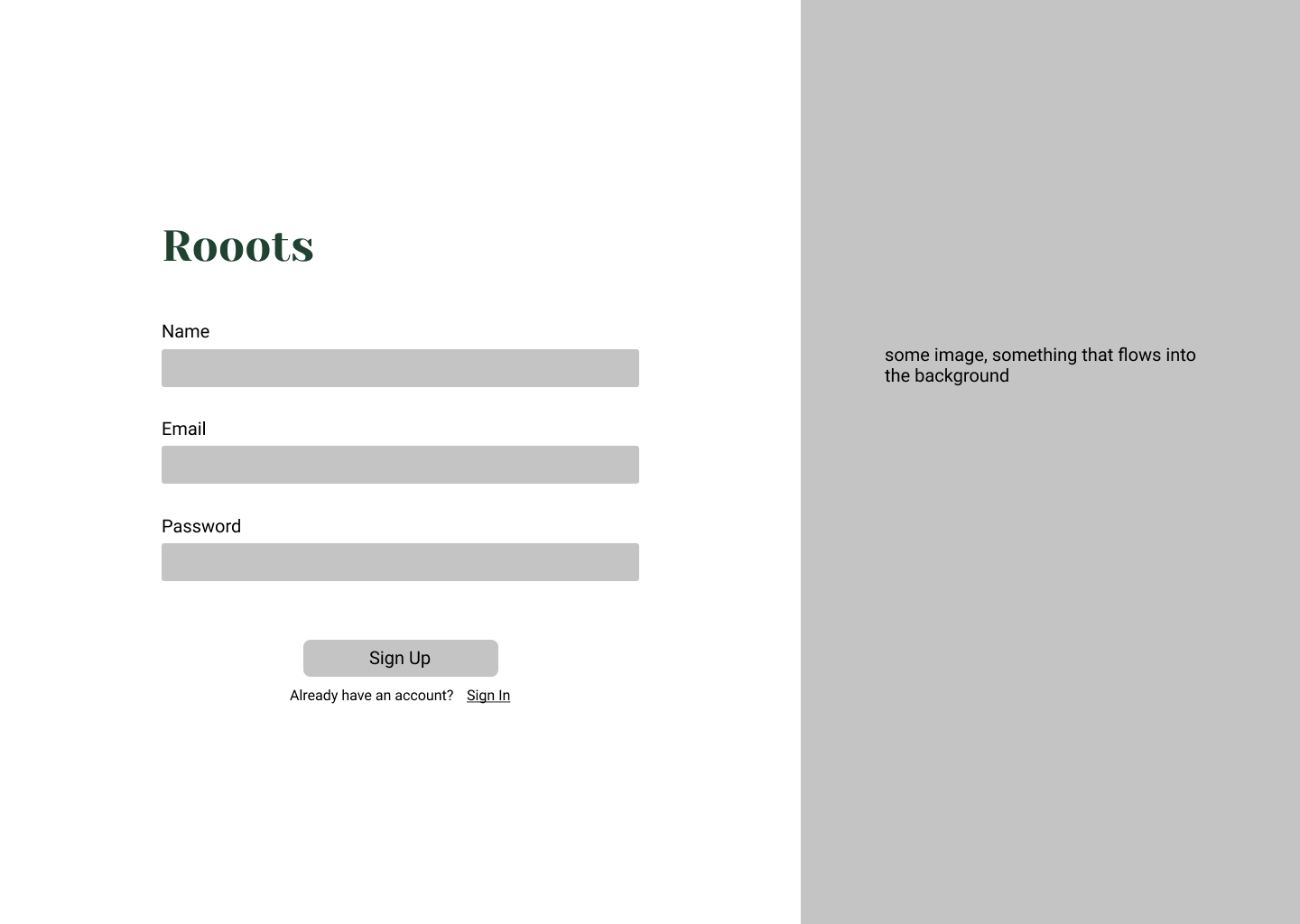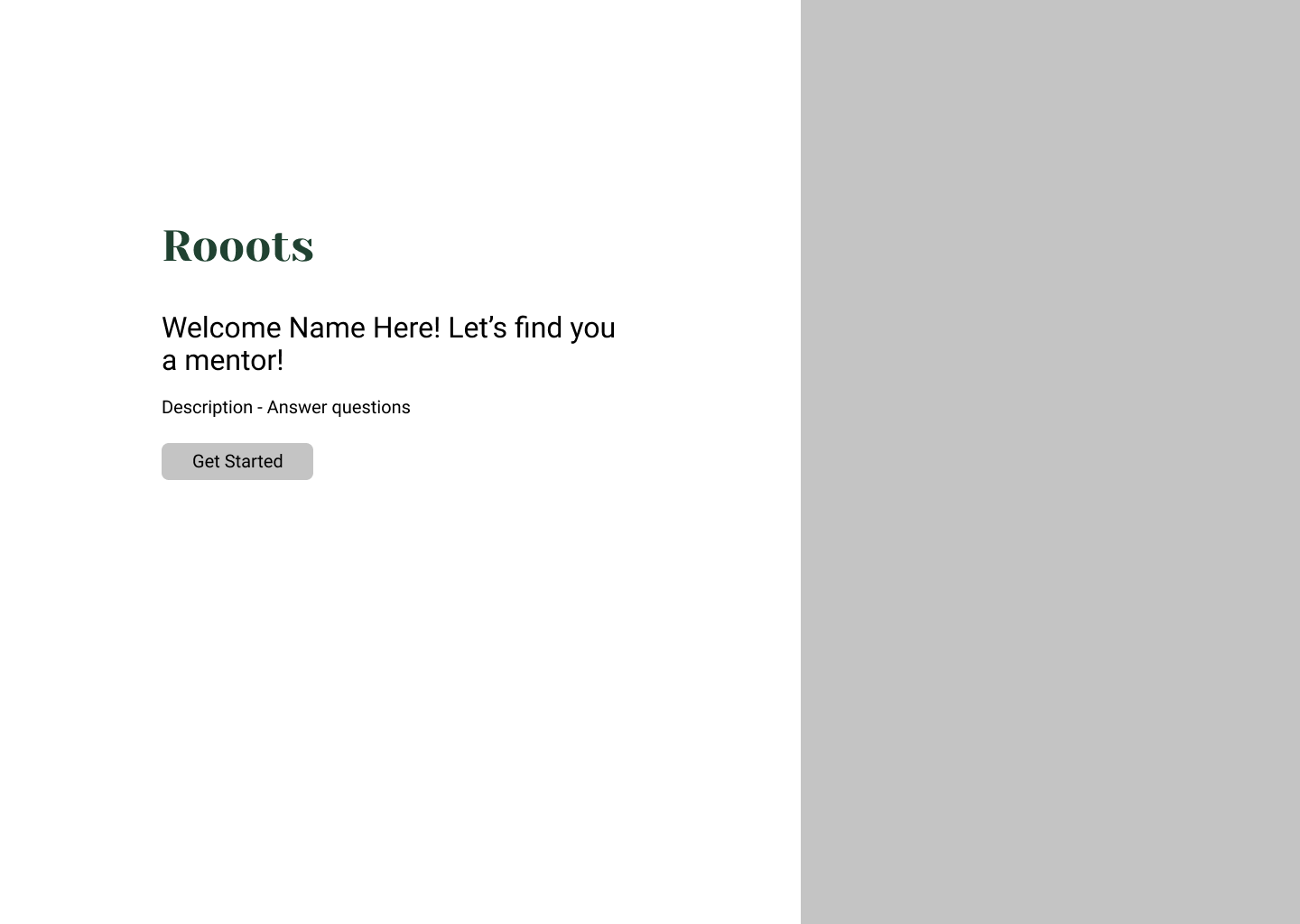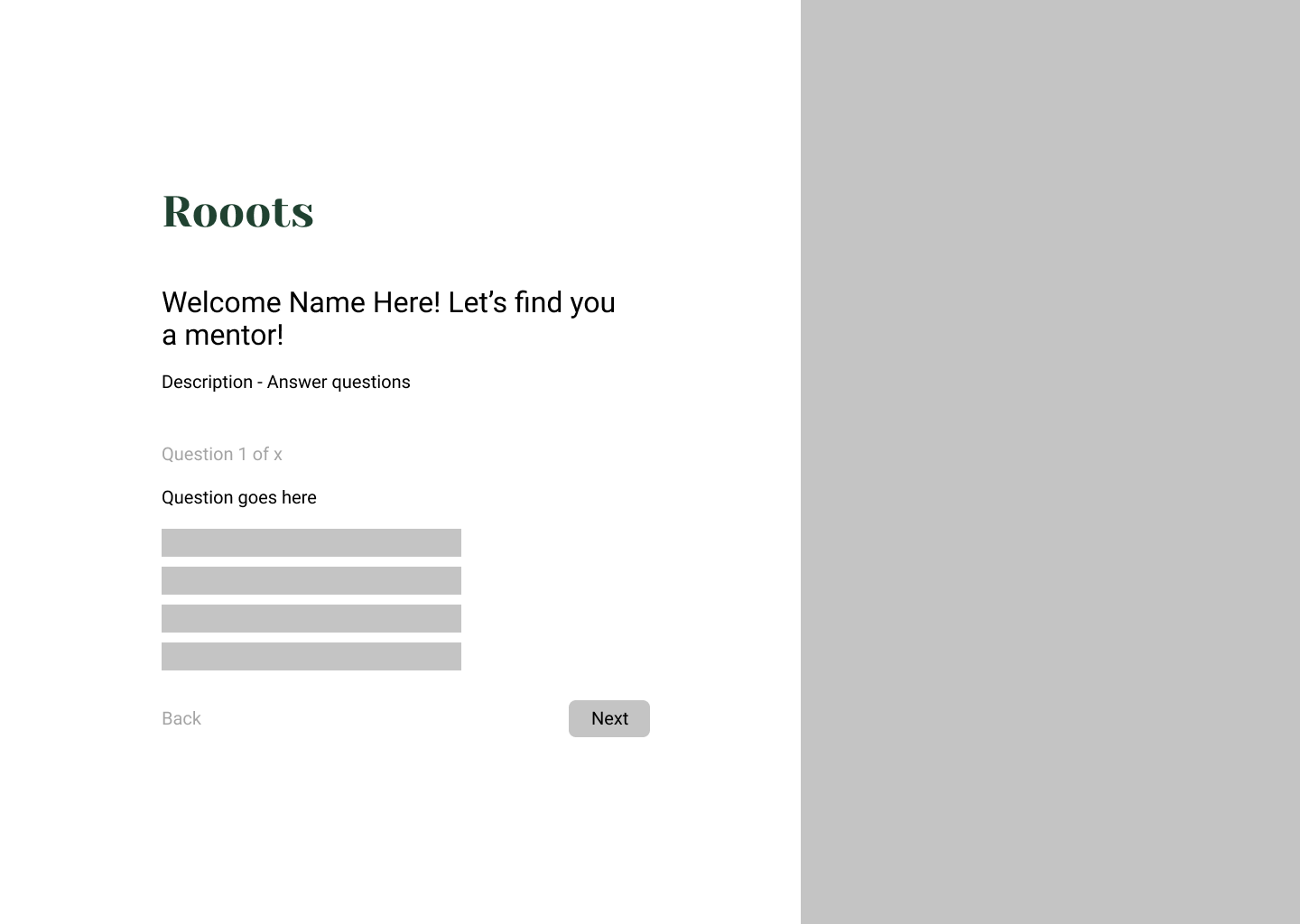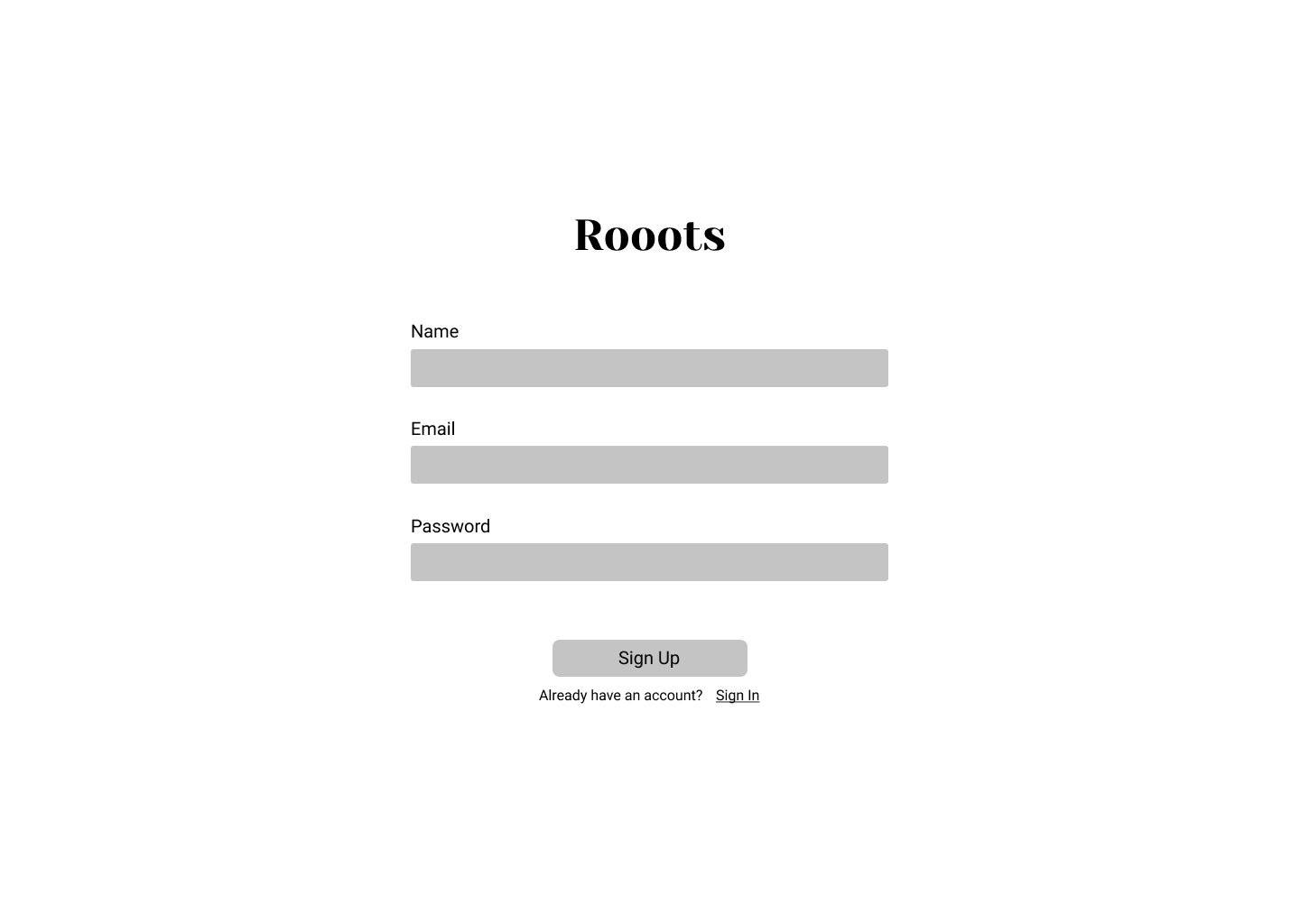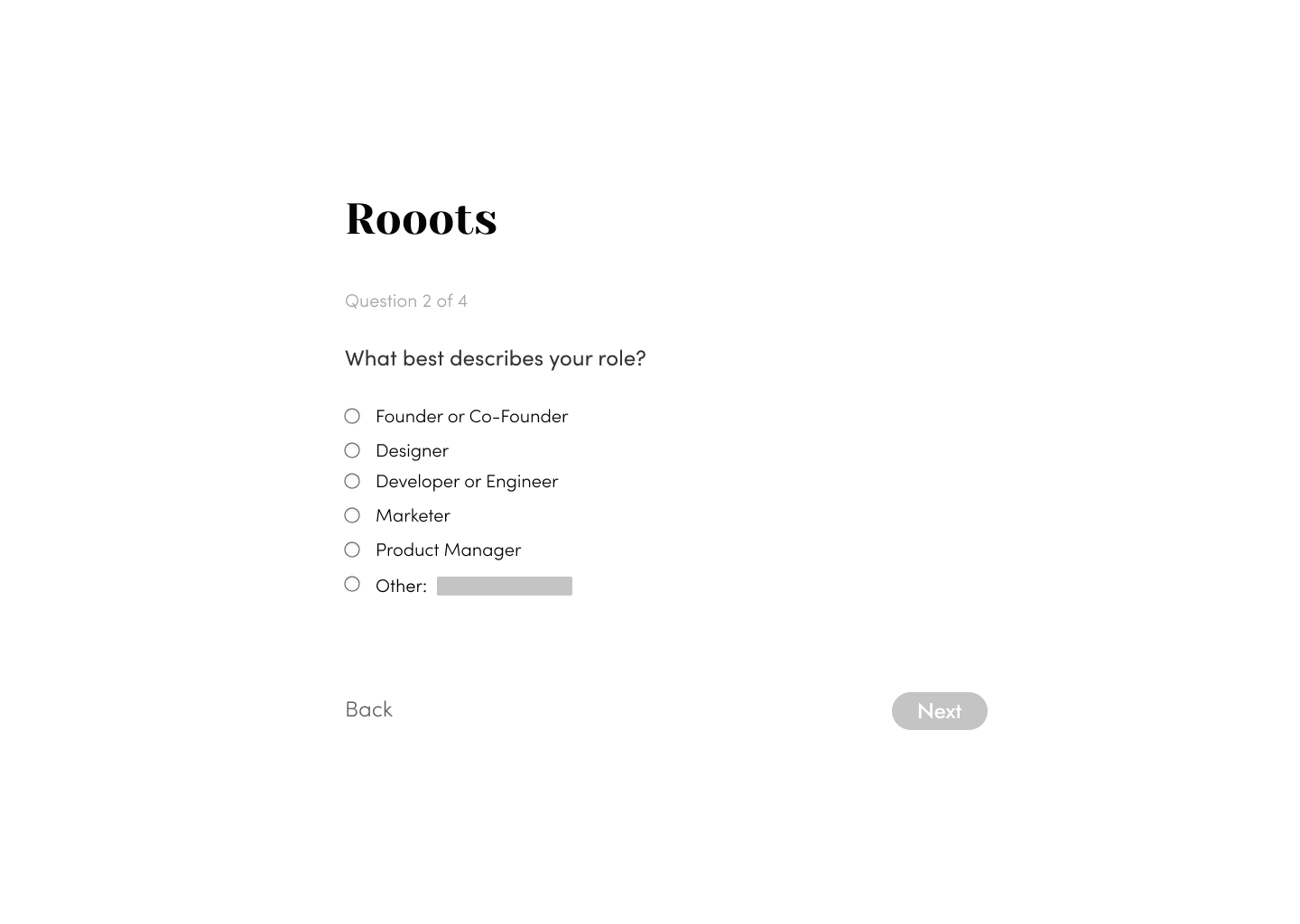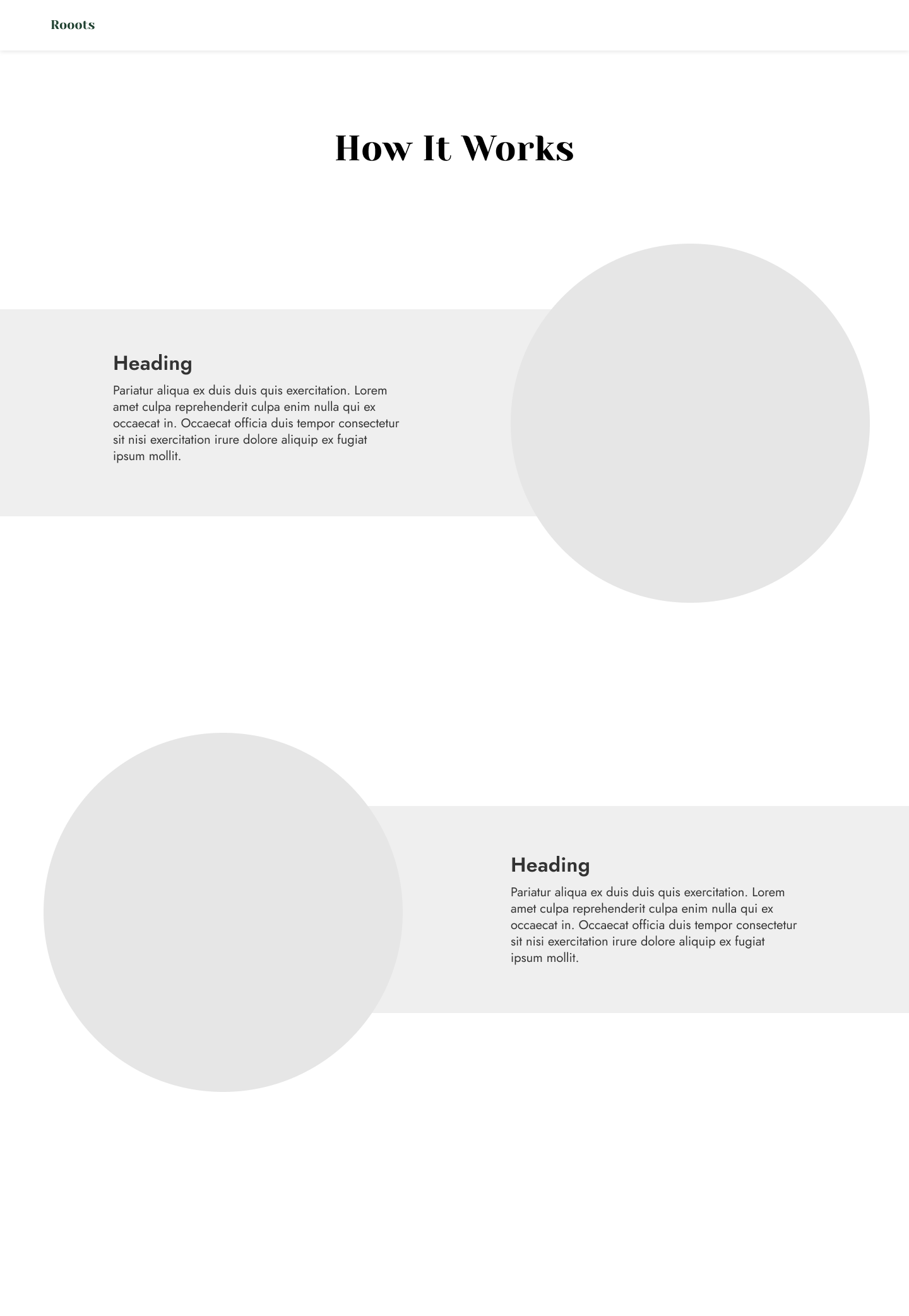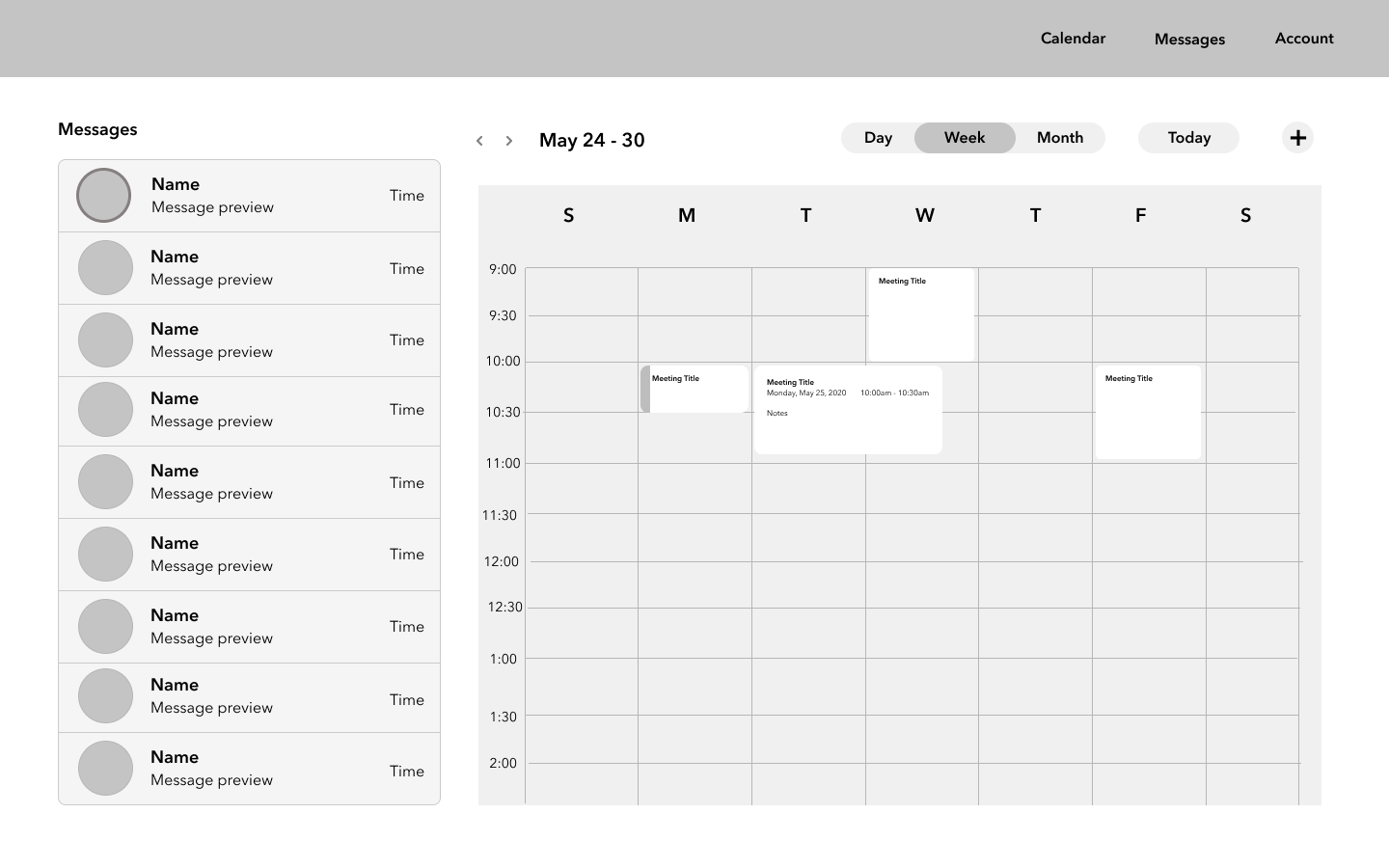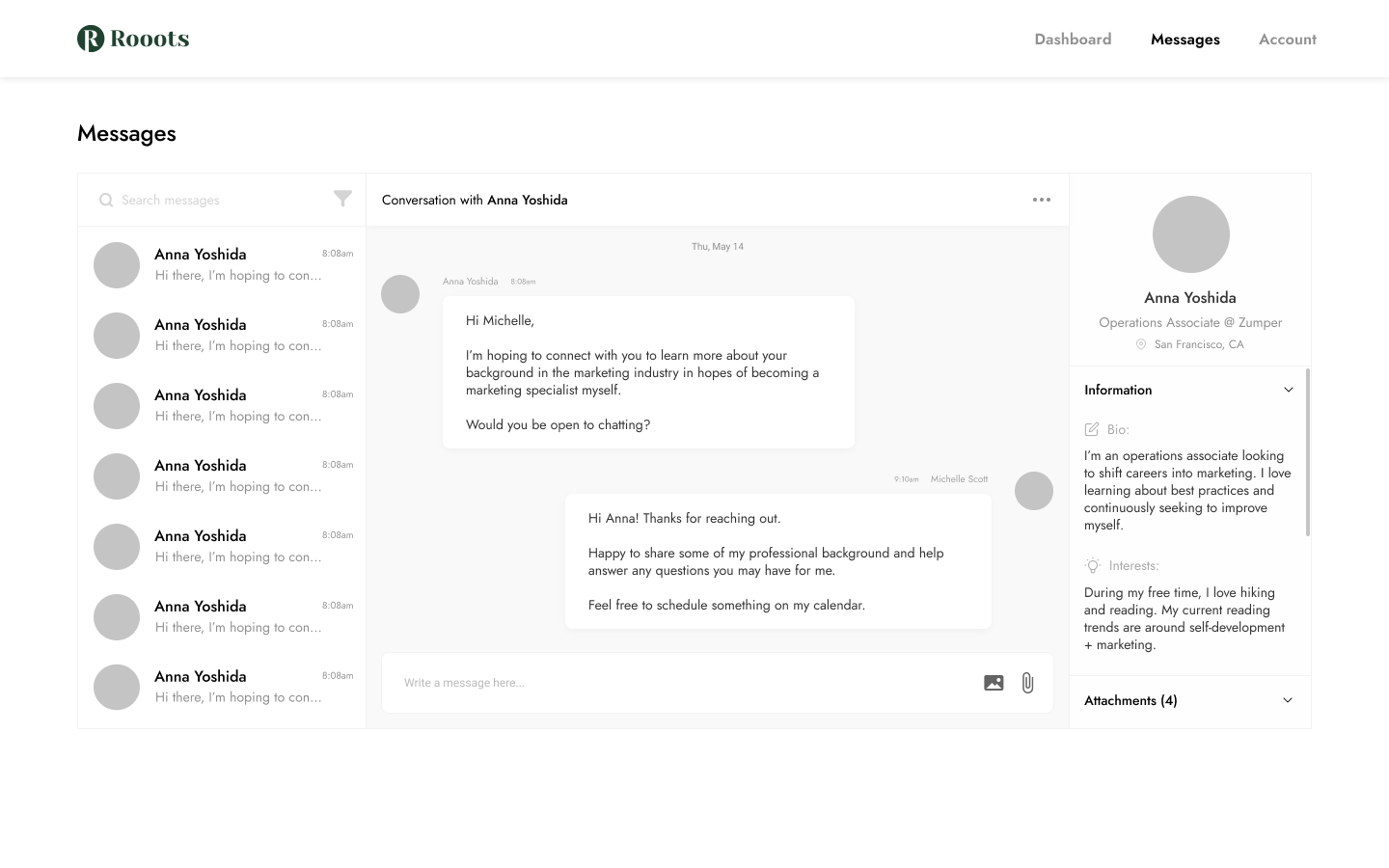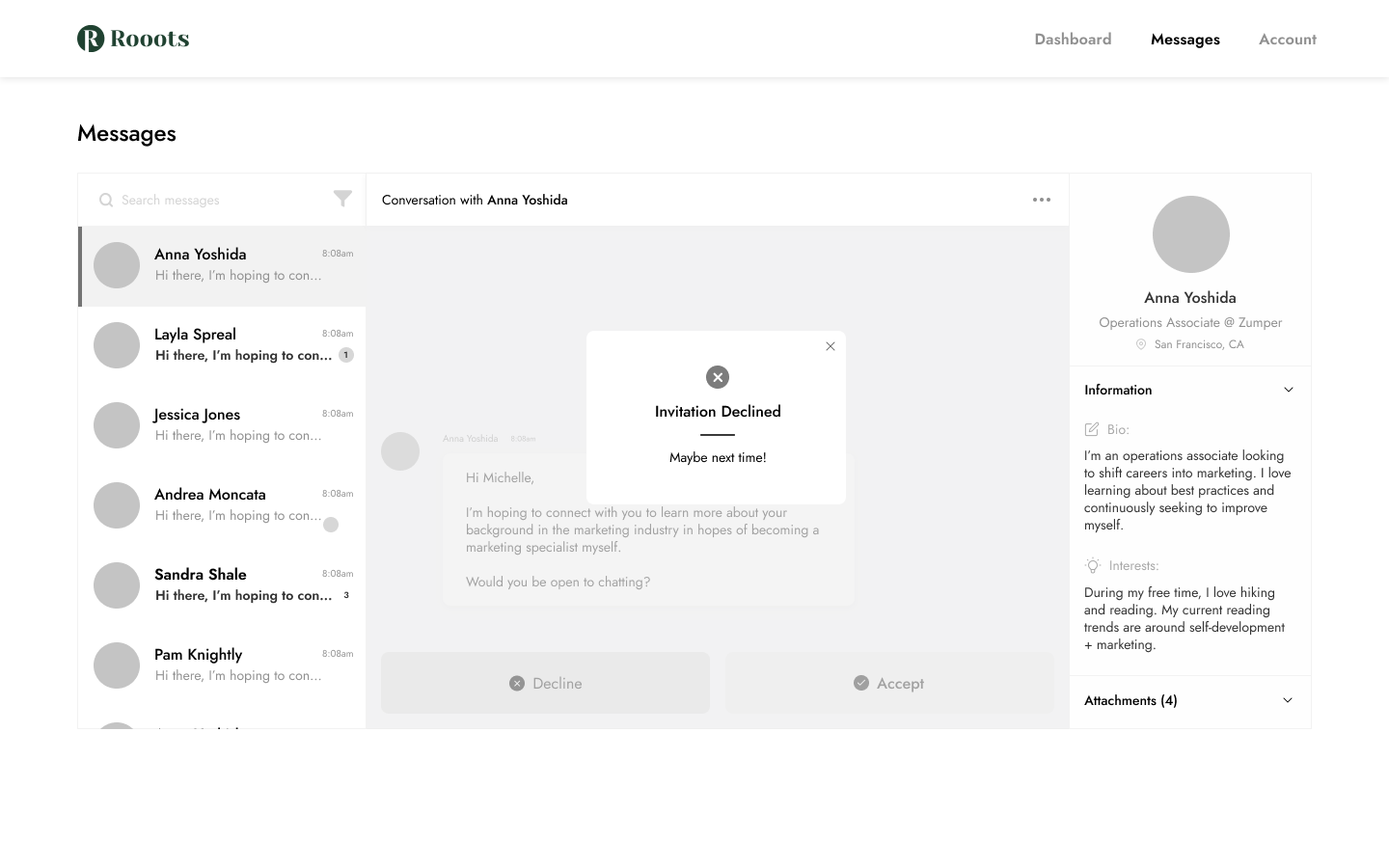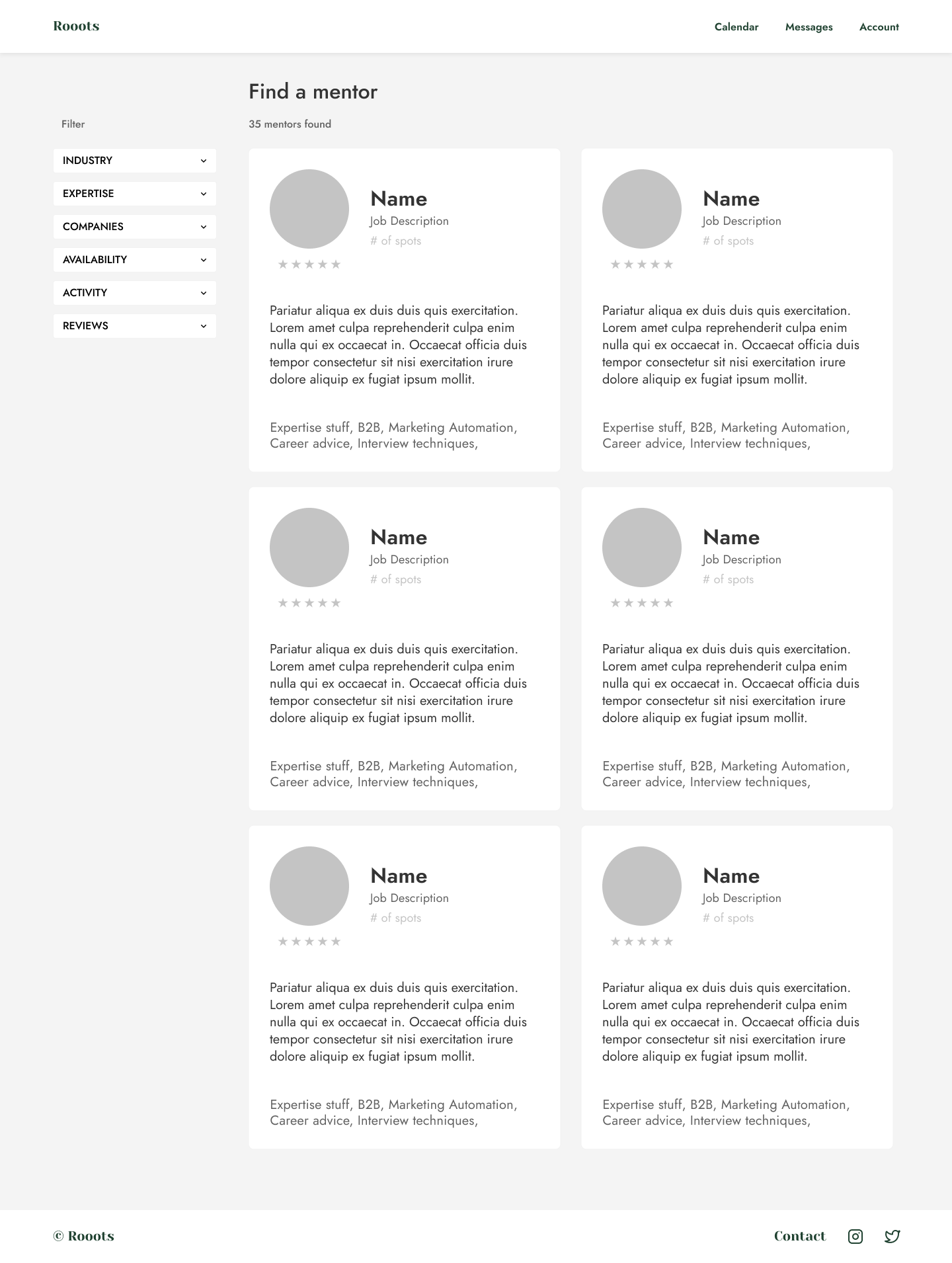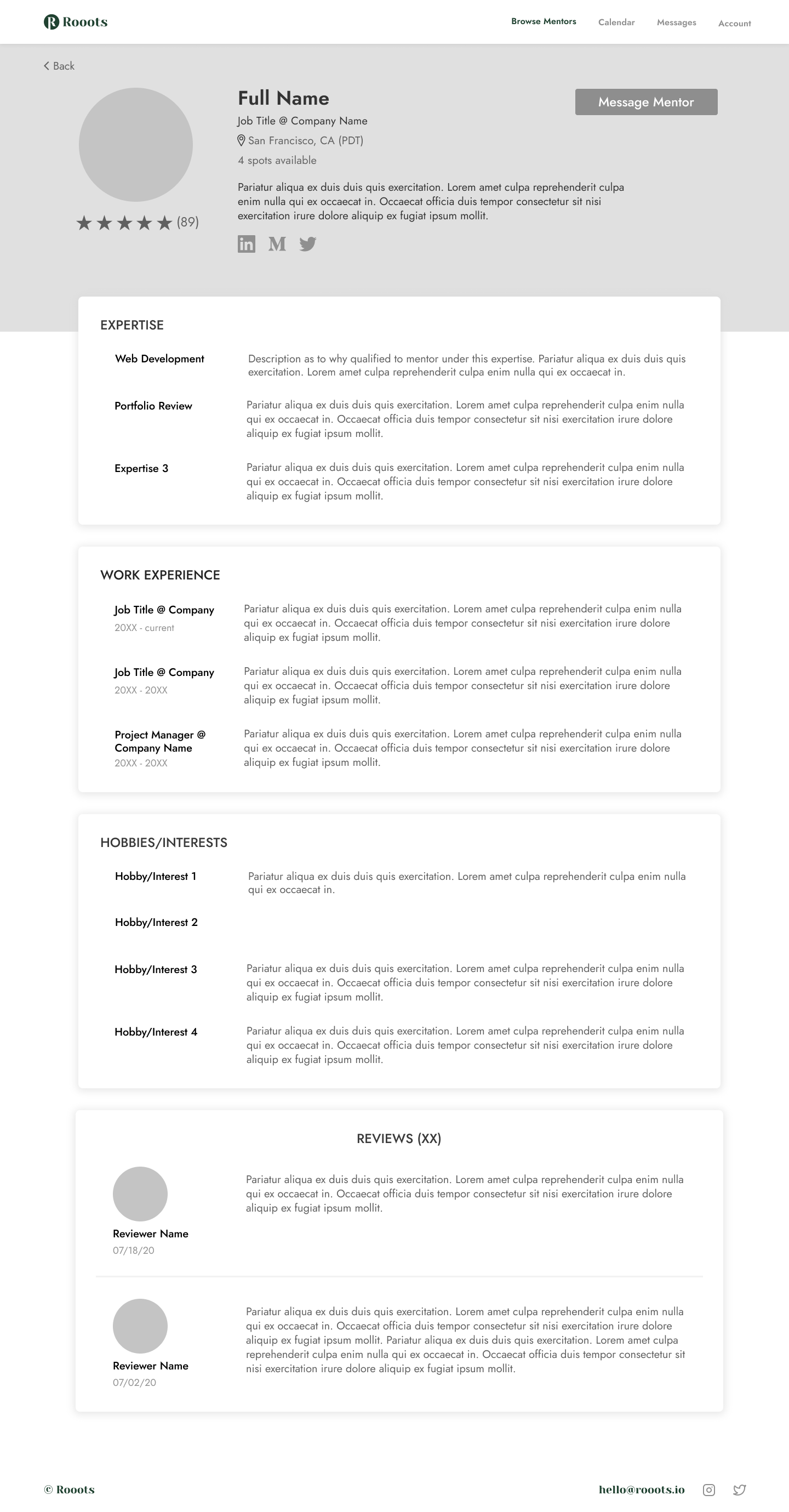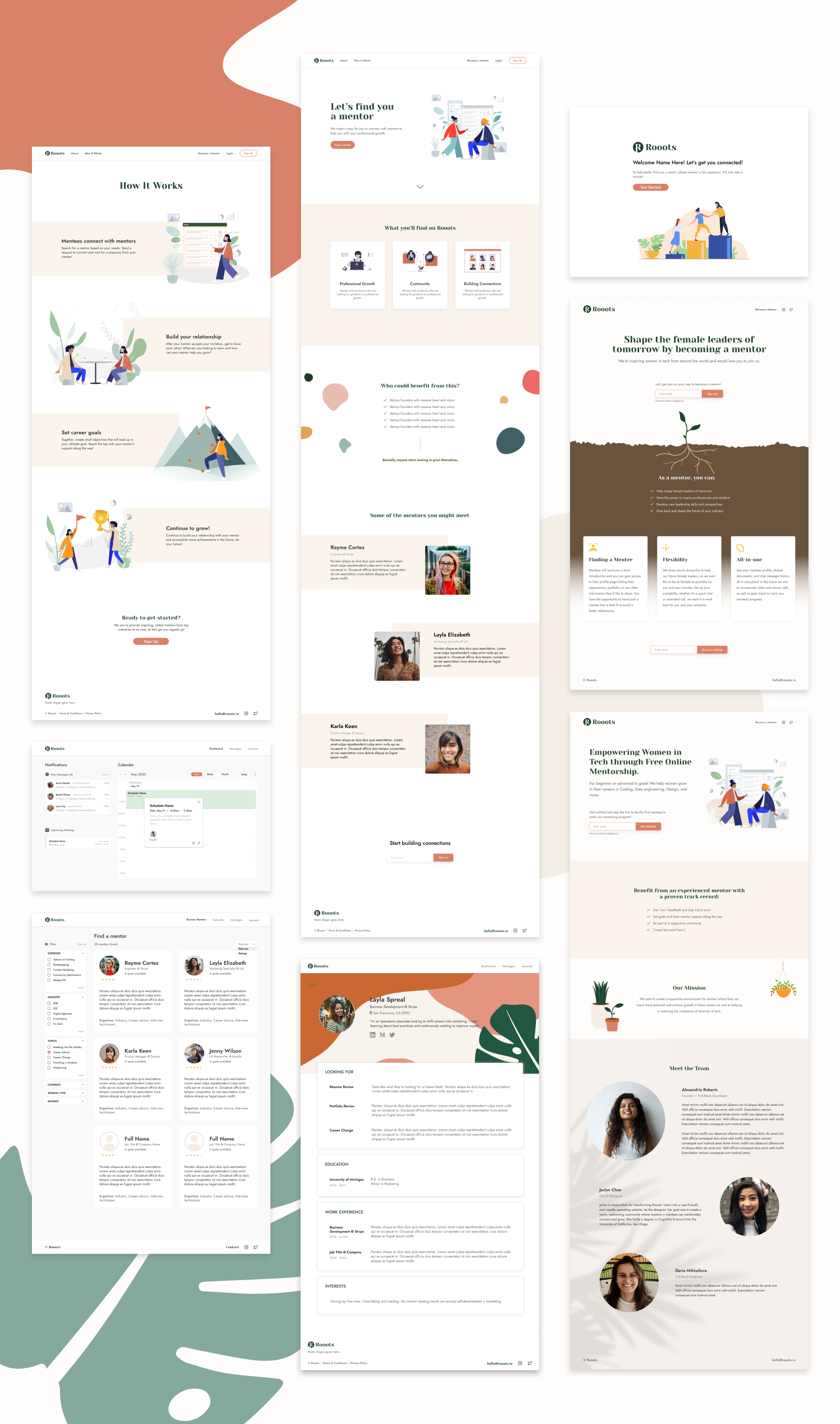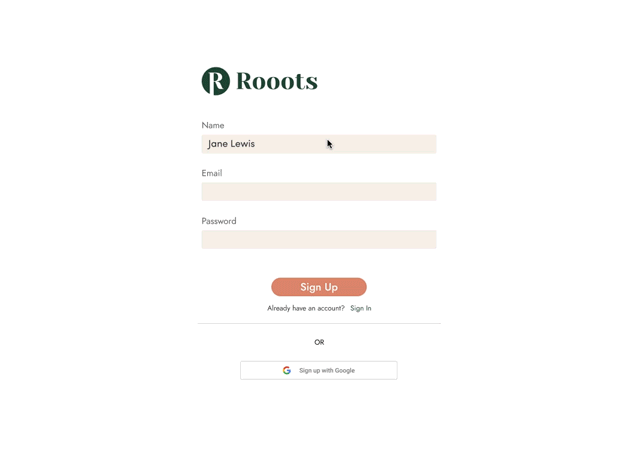 Onboarding
A short questionnaire provides information on professional background, career focus, and interests for their profiles. This will help mentors/mentees understand basic background information when choosing a mentor/tee.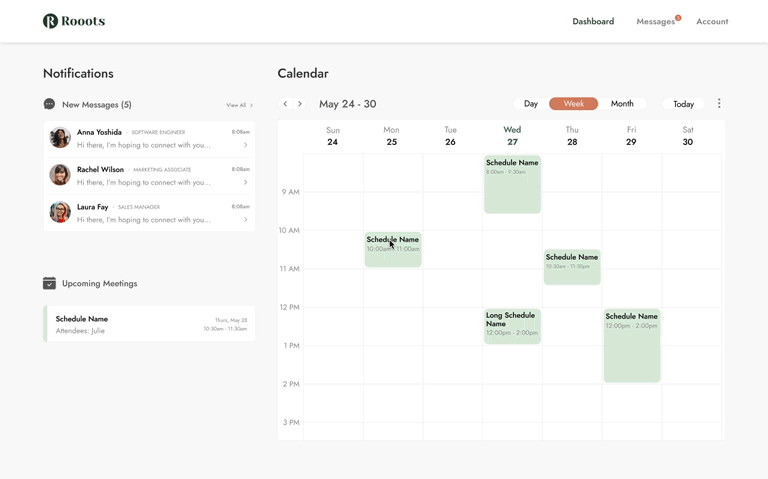 Dashboard
The dashboard allows users to view/create meetings with mentors/tees. Users can be invited to a meeting which is displayed on both parties' calendars. Message notifications can also be viewed and accessed from the dashboard.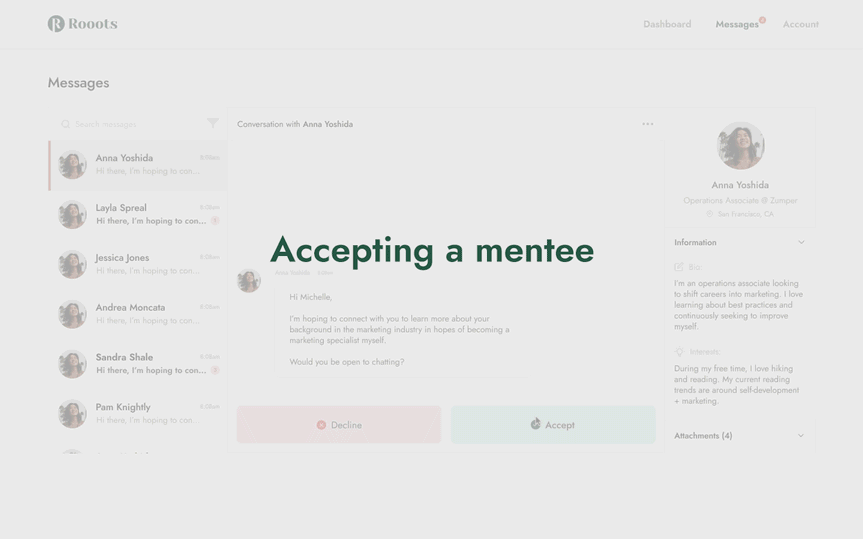 Messages + Accept/Decline
After a mentee request is sent, mentors can accept/decline in messages which will notify mentees within their messages. In messages, users can easily access the other user's profile information, messages history, and shared documents.

For an MVP, including voice and video call was to sophisticated for now so we decided to keep the platform simple. Thus, only including messaging and sharing documents.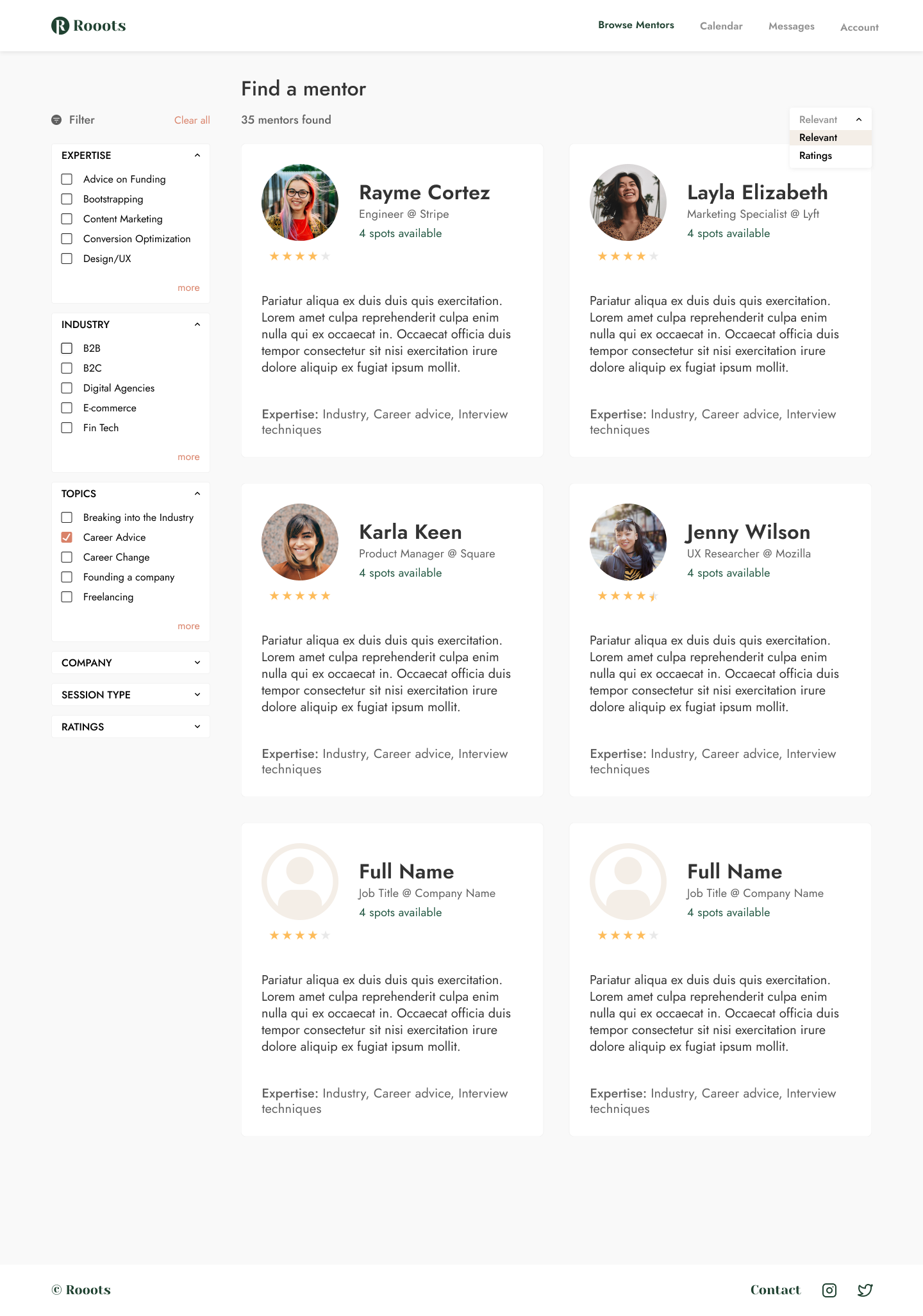 Browse Mentors
Quickly find a mentor using filters to find your best fit (expertise, industry, topics can help with, etc.). Mentees can also filter based on relevance or ratings. Mentor cards provide useful insight prior to viewing their profiles such as job title, biography, and expertise.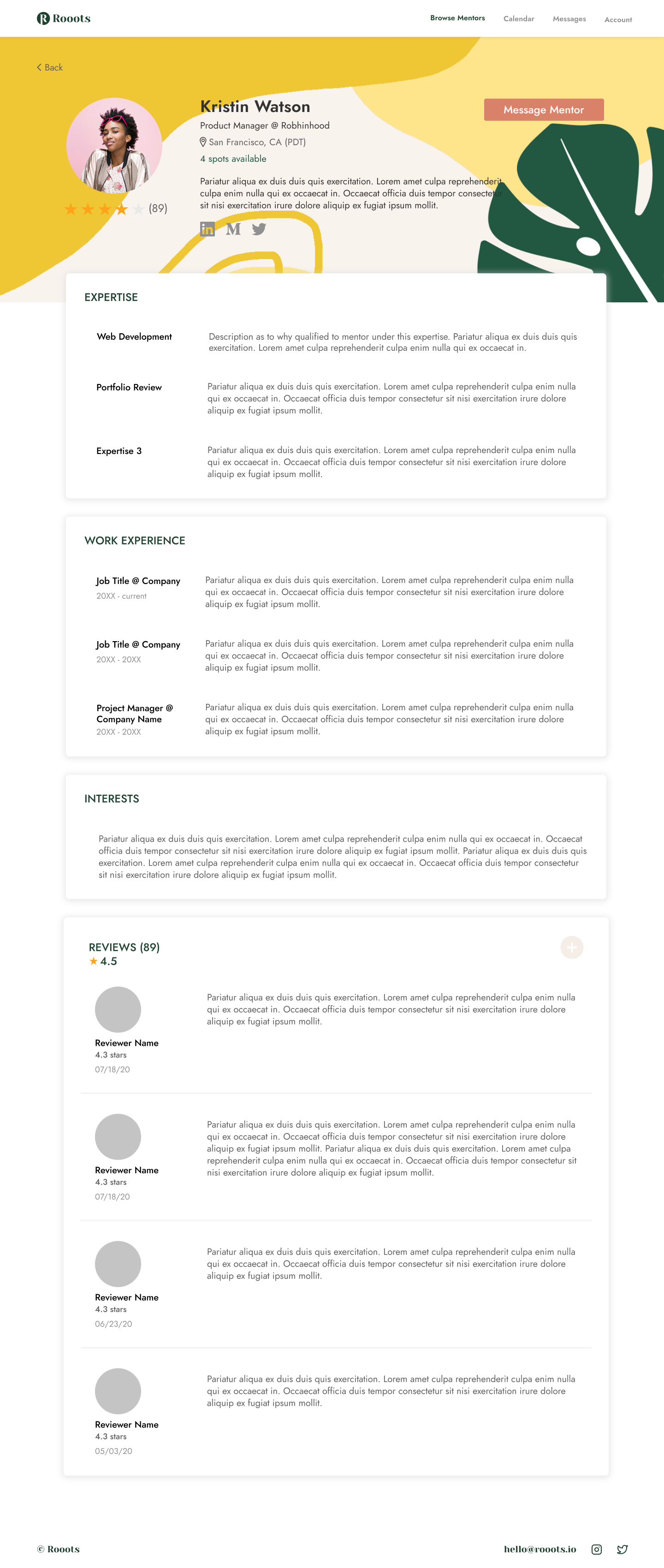 Profile
The left shows a mentor profile that is sectioned by areas of expertise, work experience, interests, and reviews. These sections informs mentees what they can help with, past work experiences, interests or hobbies outside of their careers, and reviews from other mentees. Similarly, mentee profiles provide similar categories.
The information provided helps mentors and mentees understand each other's background, validate experiences, and other relatable aspects to help determine if the relationship is compatible.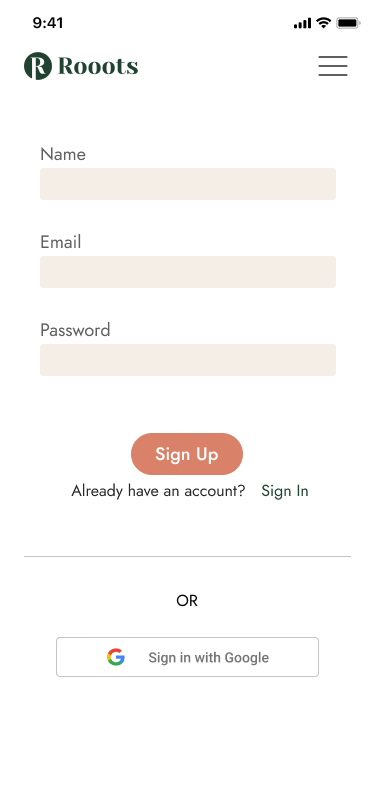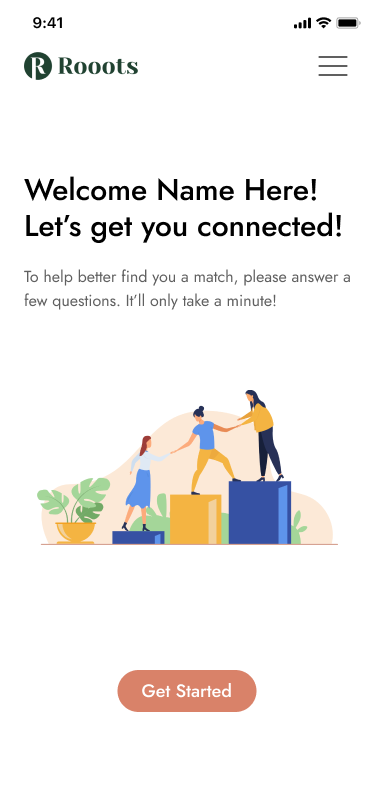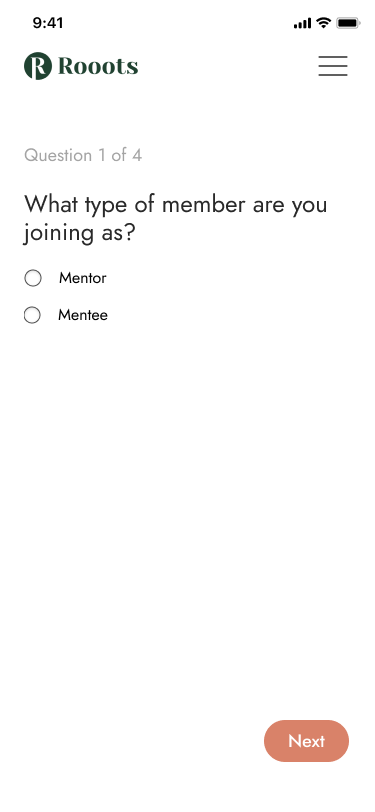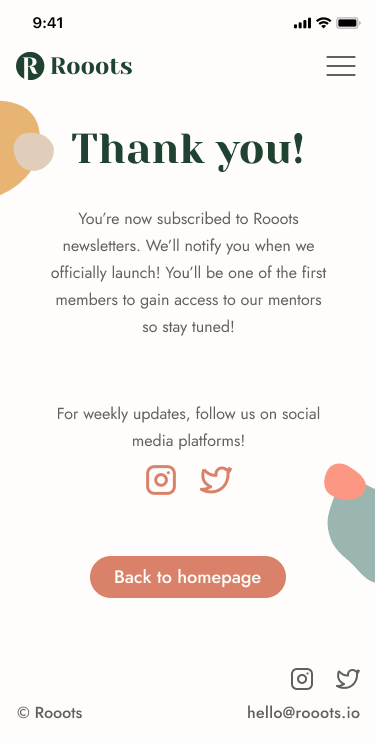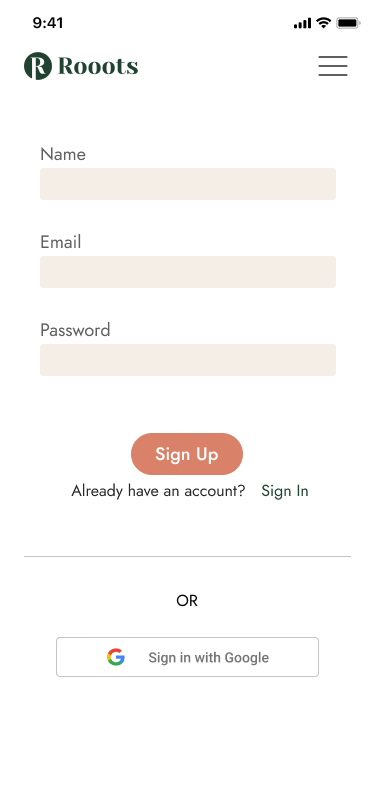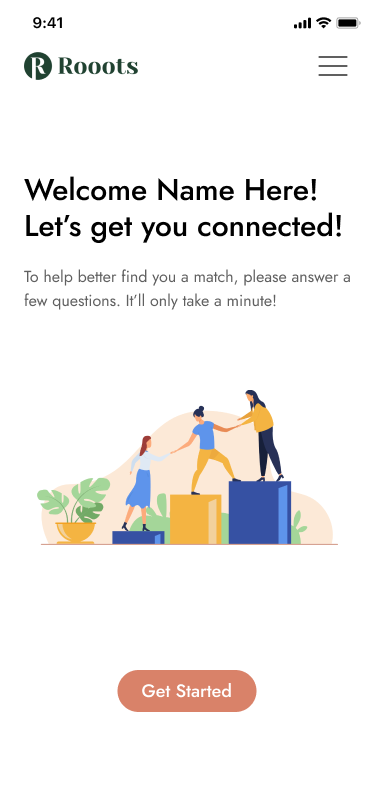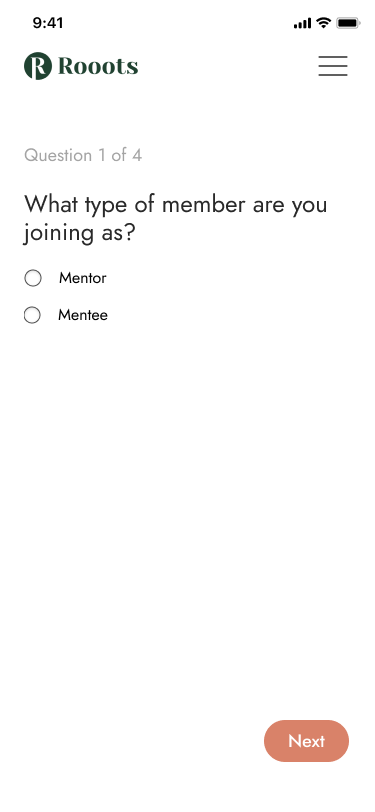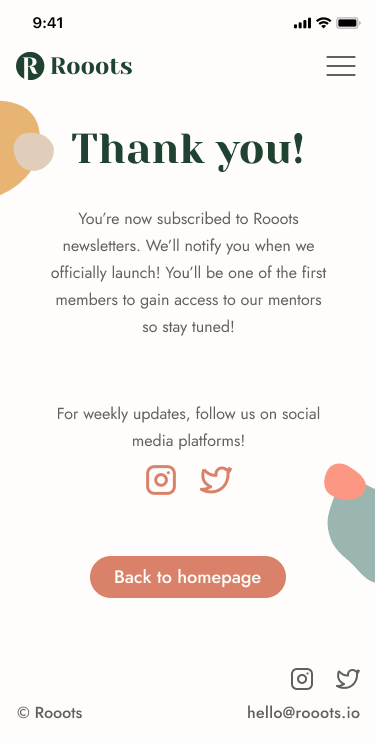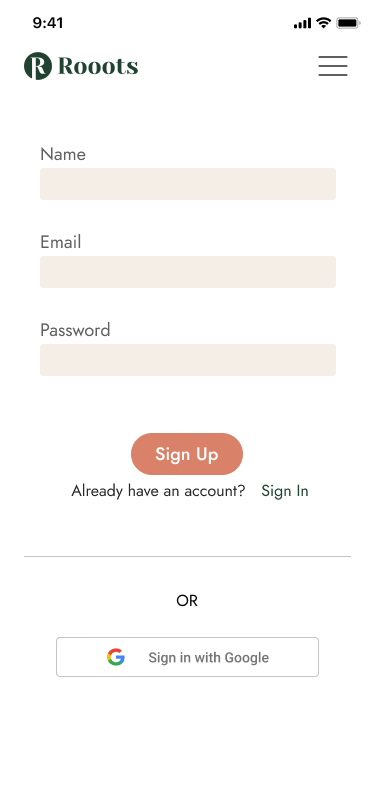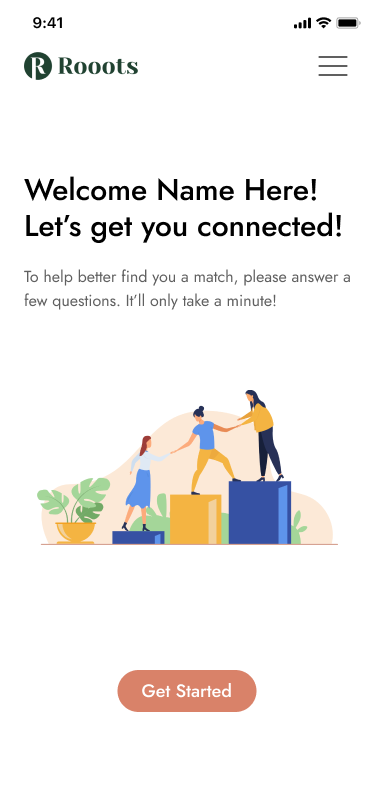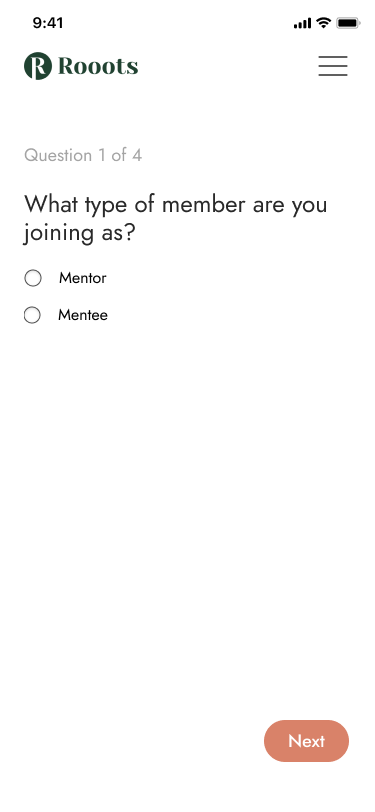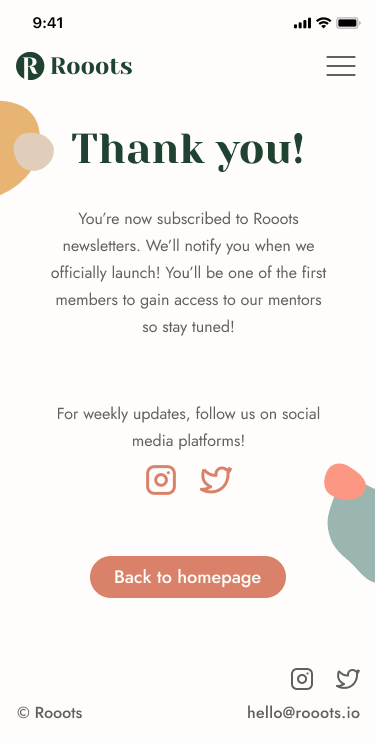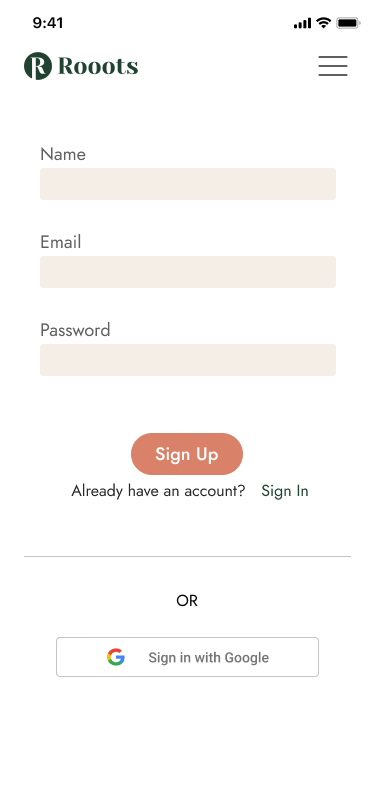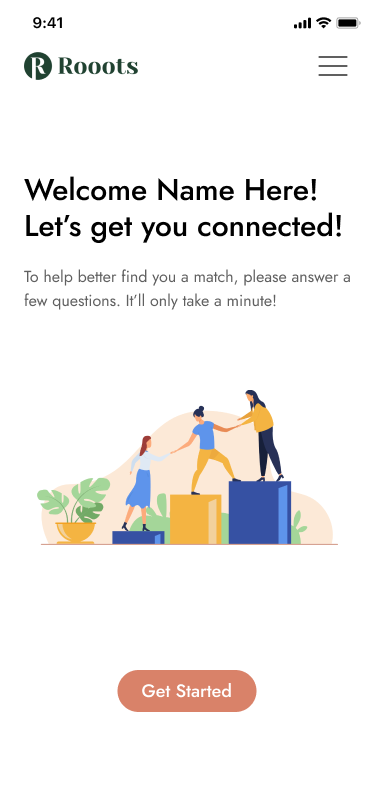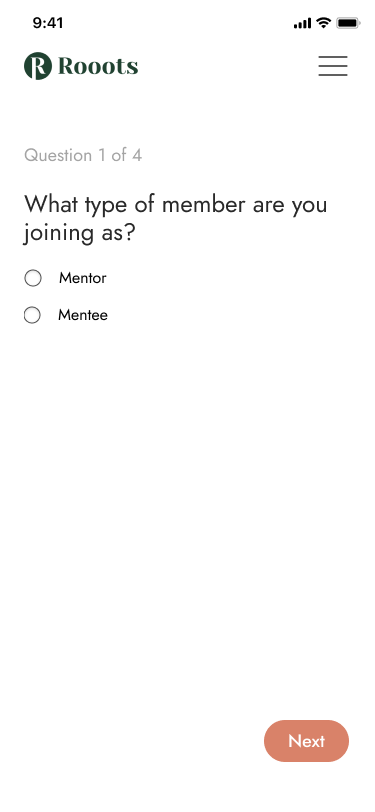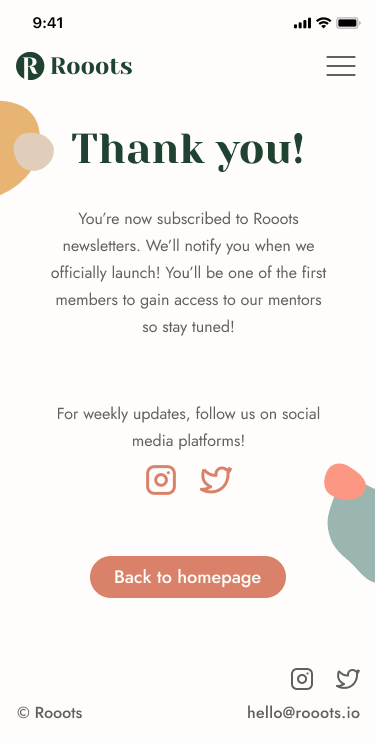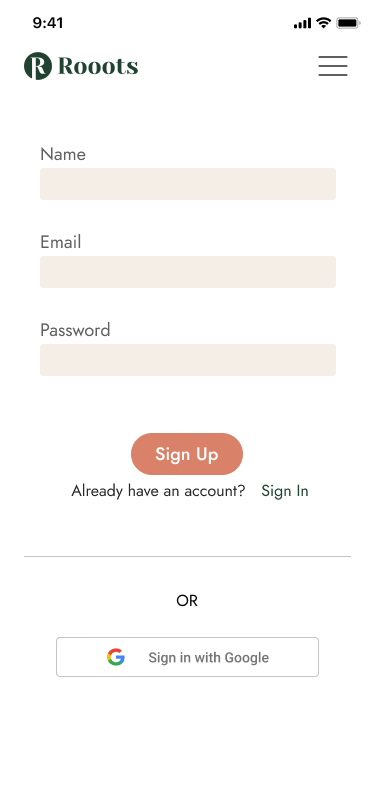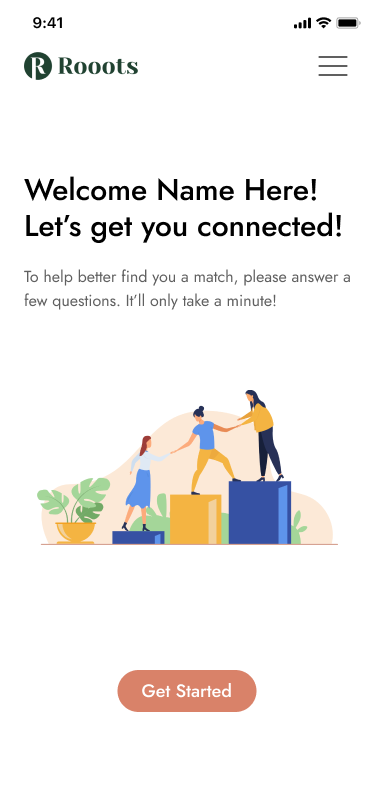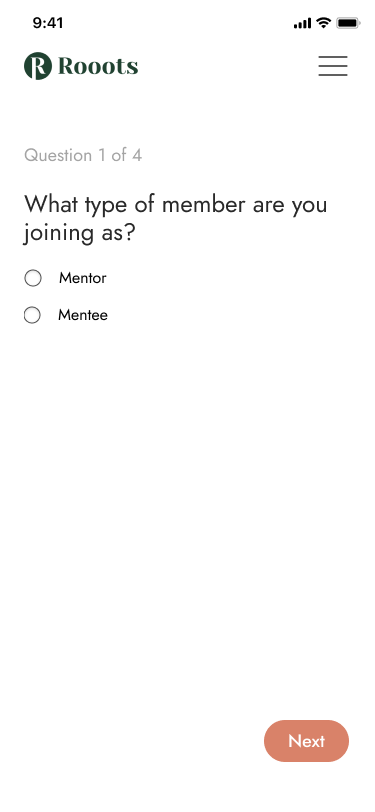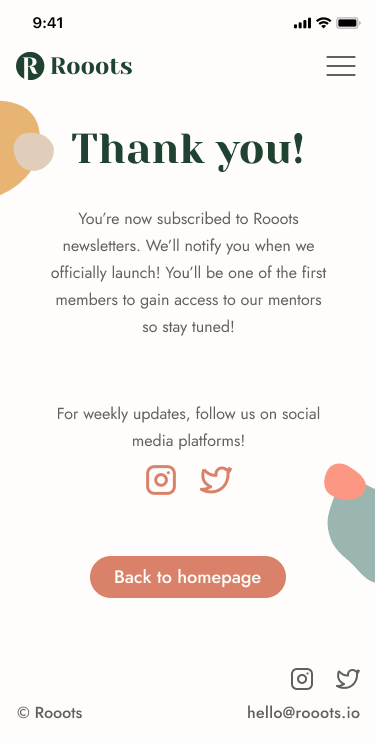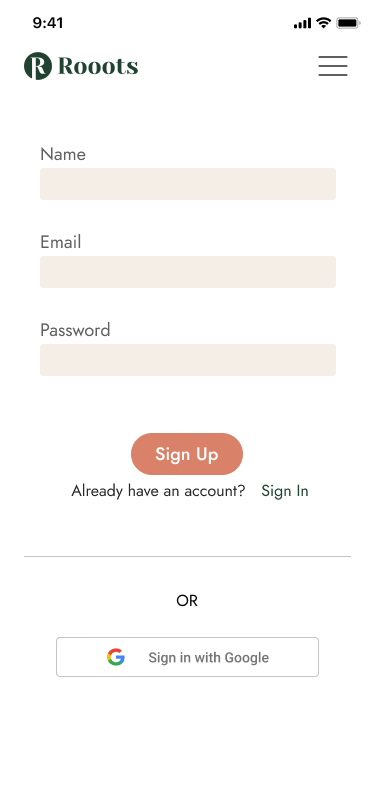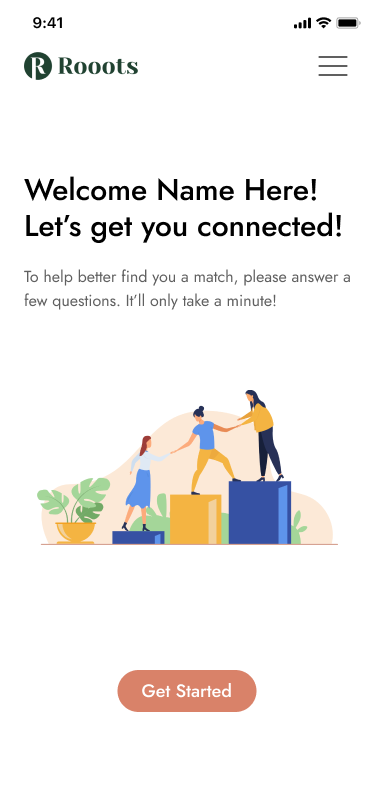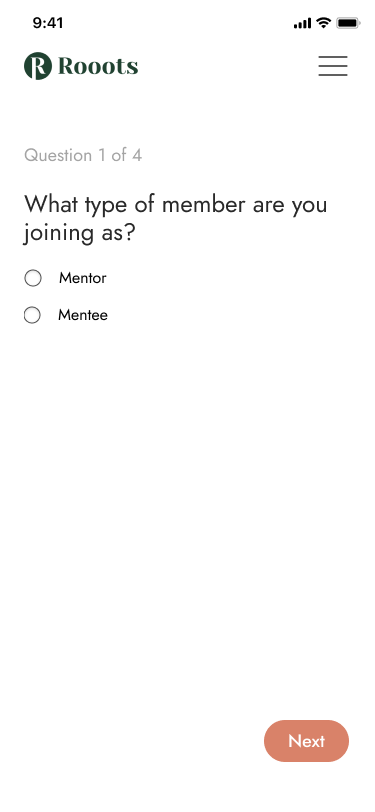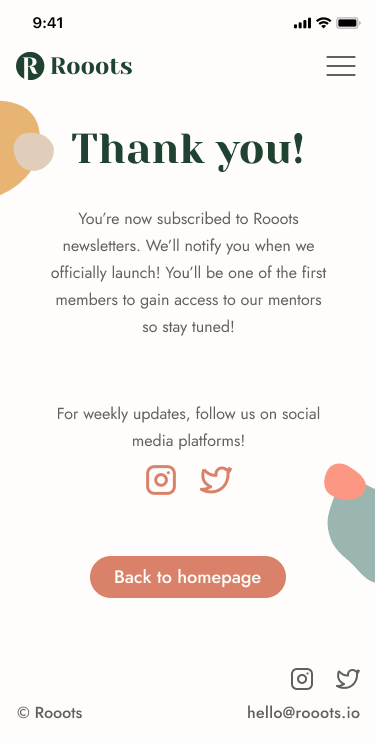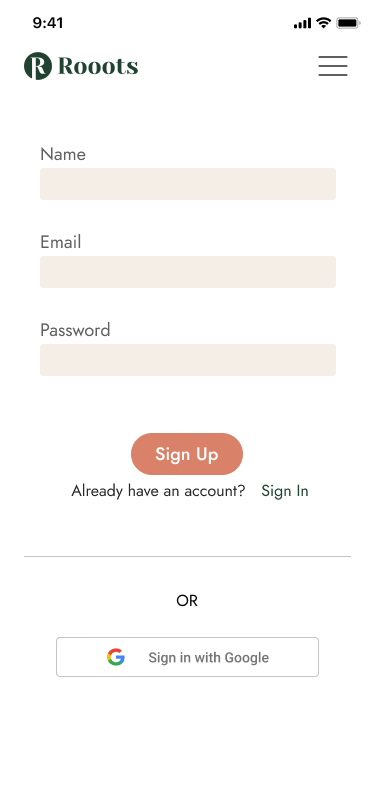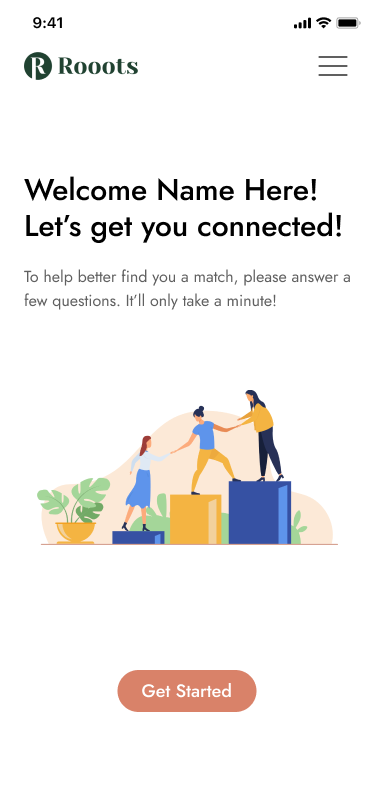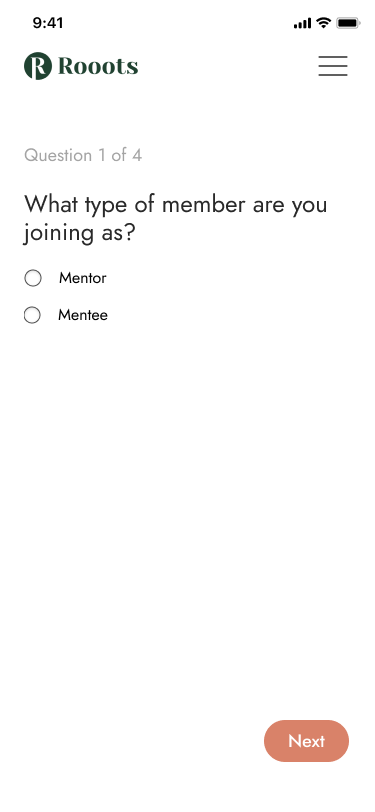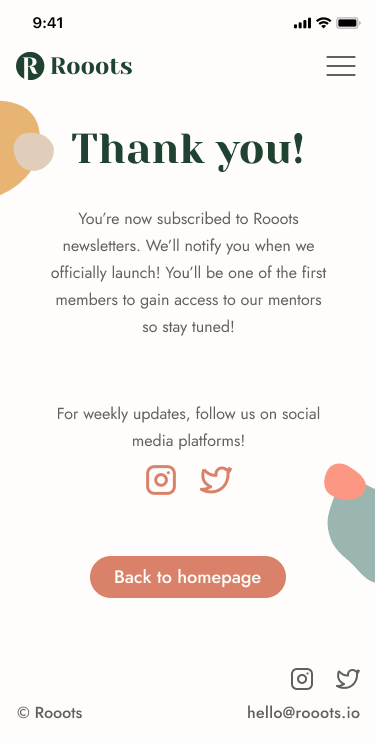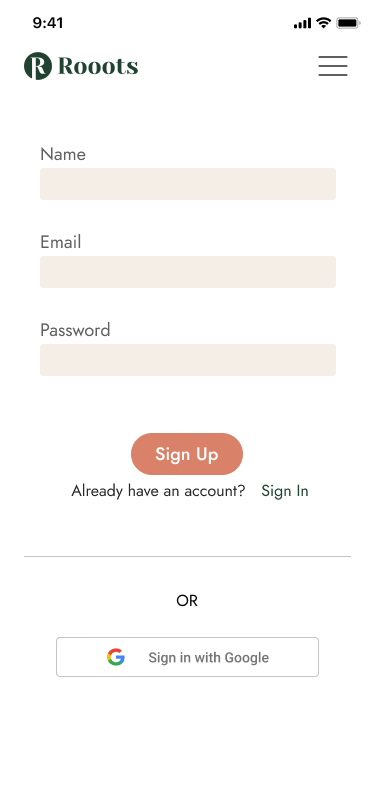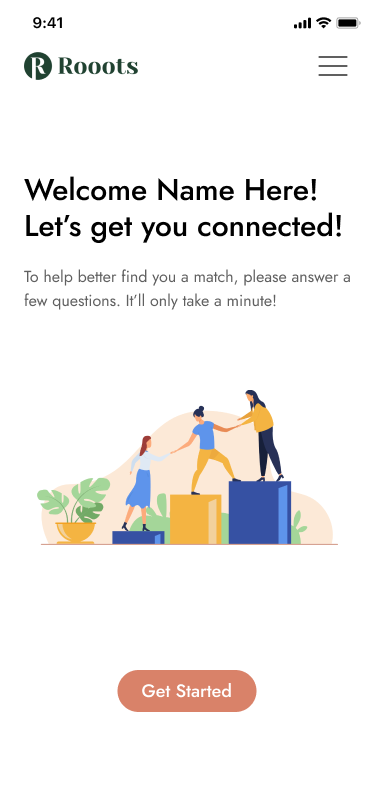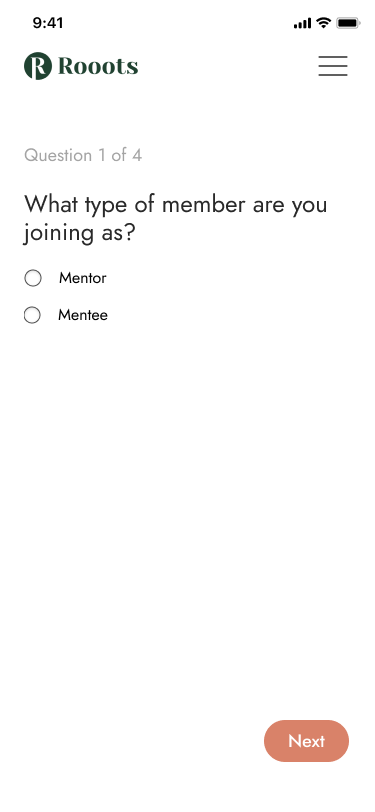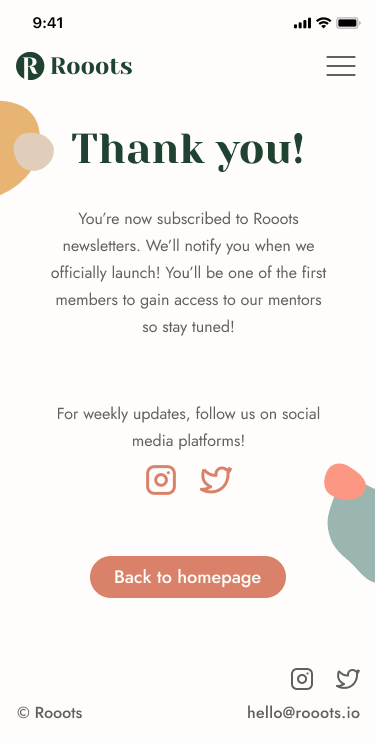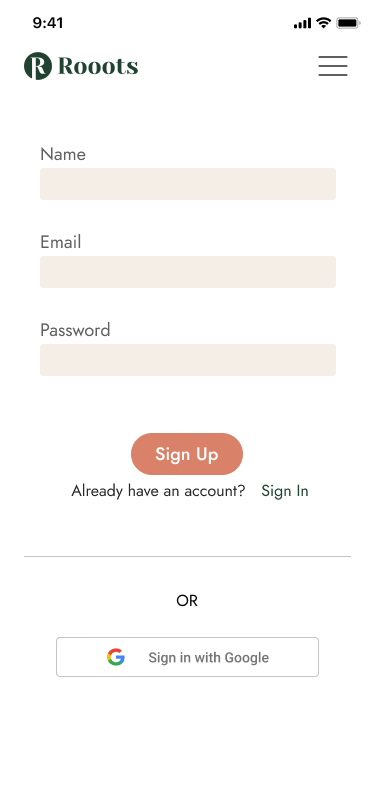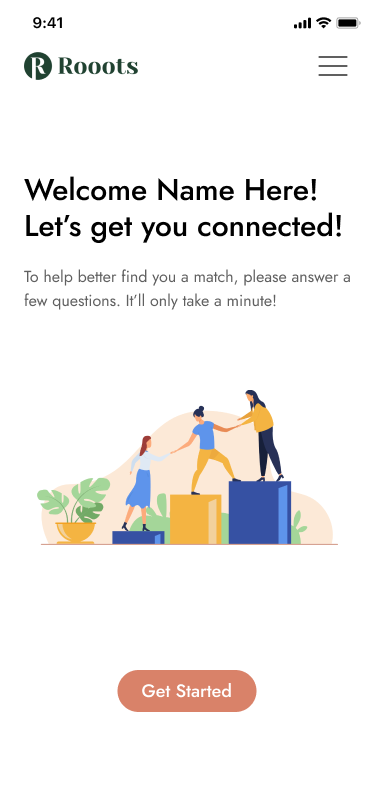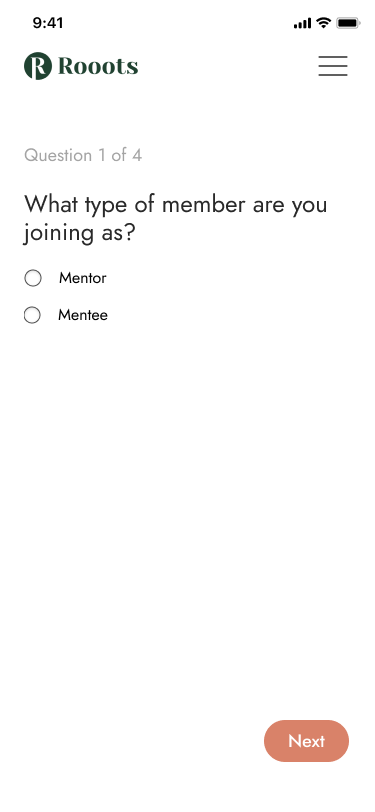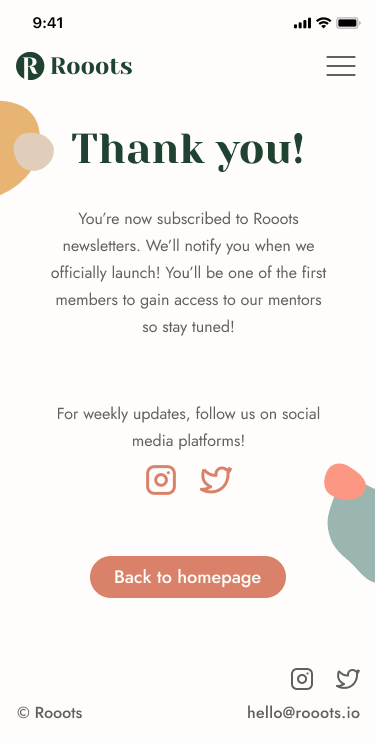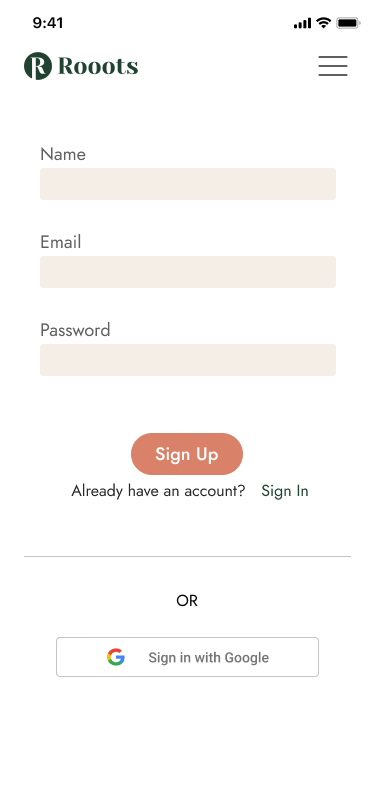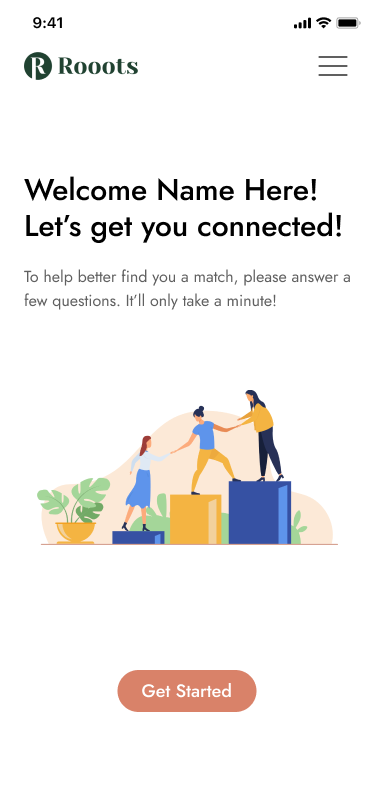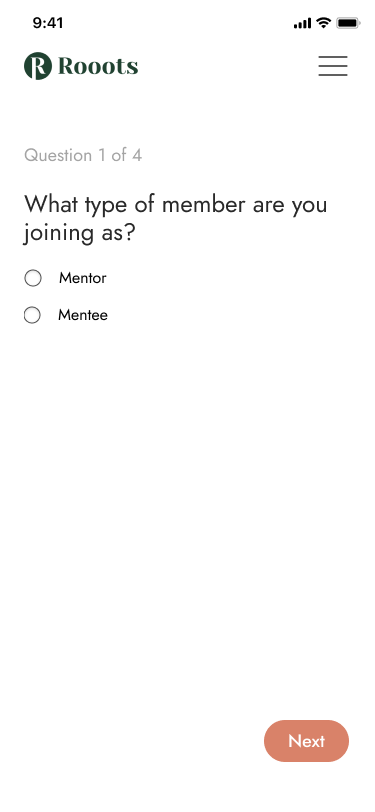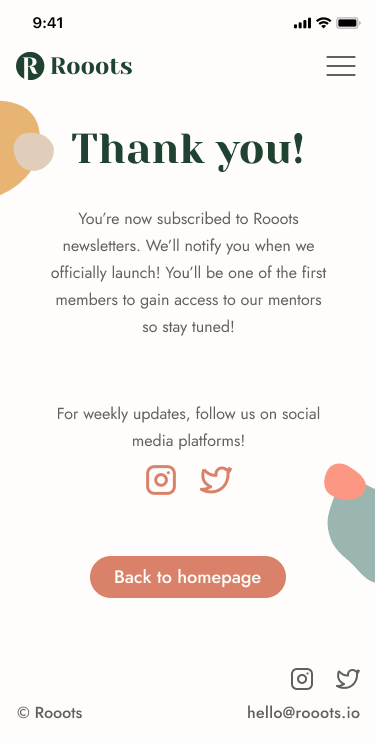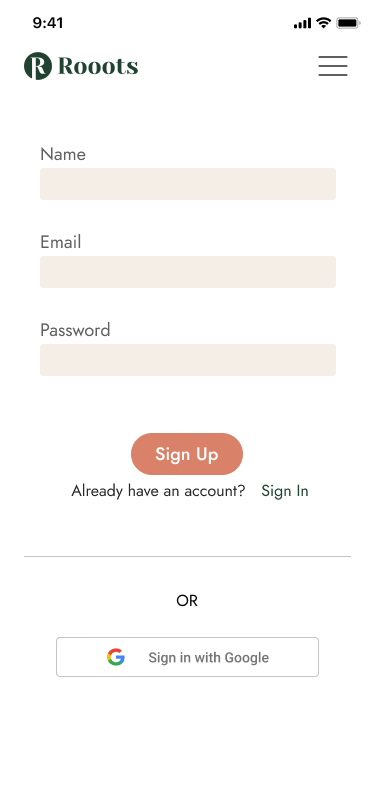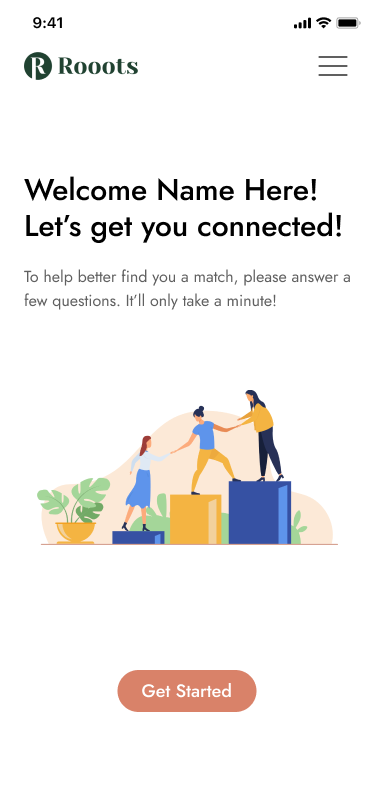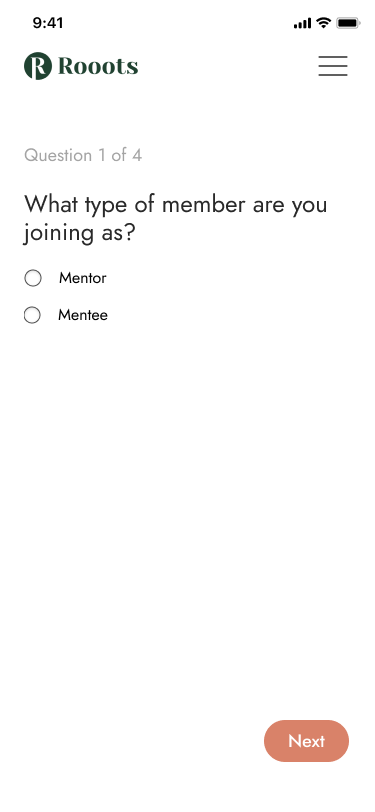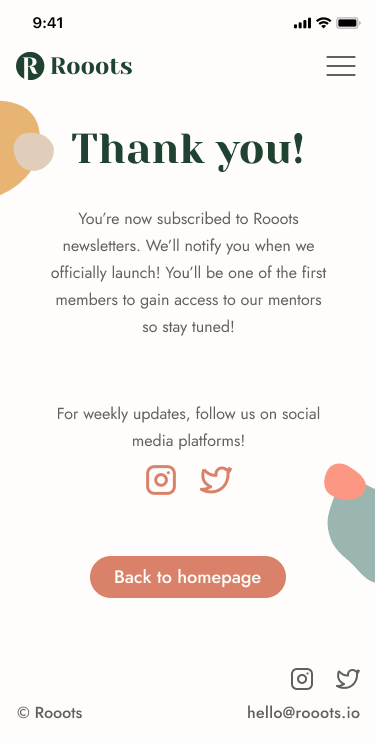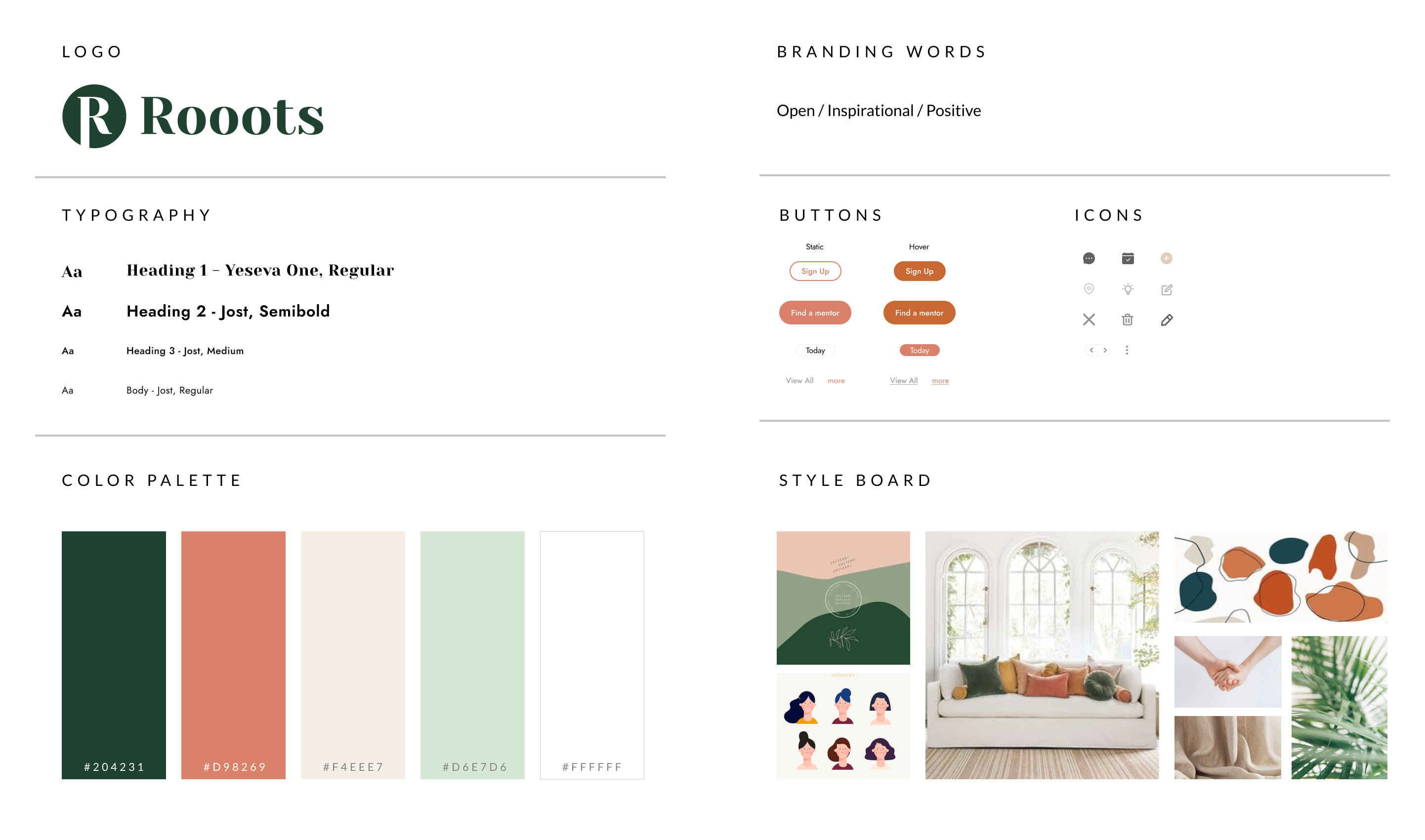 Challenges
Remote, international team that had poor communication on prioritizing which parts needed to be completed first.

Engineers/Developers were constantly changing in a short amount of time so it was difficult to understand constraints of each person while designing. To combat designing something that couldn't be built, I was always checking in to see if features were possible and simplify potential features that would take too much time to complete.

I was the only designer and owned the design process so I had to pay extra attention to details, how things flowed, making sure other team members understood the designs, and listening to any feedback to make the right judgement calls before finalizing screens.
Next Steps
Launch MVP and improve usability based on user feedback

Include ways to make and track accomplishments, create game plan templates, and voice/video calling.

To gain investors, we need to be profitable thus adding paid package options to provide financial stability, while also giving users premium features

Continue to fix and manage usability issues that occur!
*I did leave this project as I felt it has come to a halt where designs above were never fully built except the Coming Soon page.